business
Global Shares, Pound Rally as Brexit Concerns Soften; Oil Soars
By and
S&P 500 jumps 1.7% as FTSE 100 rally erases post-Brexit loss

Crude tops $49 a barrel as dollar slump boosts commodities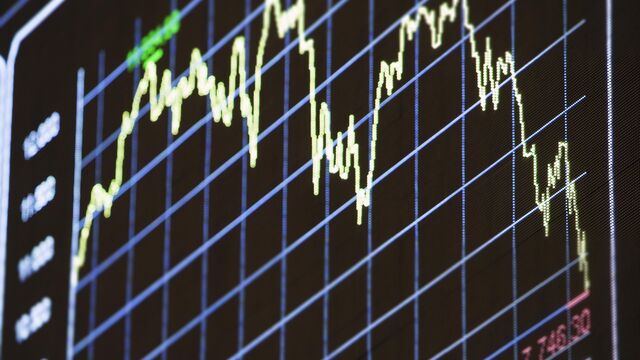 Global stocks rallied for a second day, while the dollar weakened, amid speculation policy makers will move to minimize the impact on global growth of the U.K.'s secession from the European Union. Crude oil gained as American stockpiles fell.
The MSCI All-Country World Index posted its steepest two-day gain since August as central banks around the world signaled a readiness to act if required. The S&P 500 Index erased its loss for the year, with a Goldman Sachs Group Inc. index of the most-shorted shares surging the most since 2009. Britain's FTSE 100 Index erased its post-Brexit slump with a 6.3 percent surge over two sessions. Emerging-market shares climbed as the dollar fell amid bets the Federal Reserve won't raise rates this year. U.S. oil topped $49 a barrel.

With Britain in limbo as EU leaders gathered in Brussels to discuss the nation's withdrawal from the bloc, a majority of economists surveyed by Bloomberg predict that the Bank of England will add more stimulus to soften Brexit's blow. The weakened pound, rising commodity prices and central-bank reassurances helped large-cap shares rebound in the U.K., with signs that any economic pain will spread quickly yet to emerge. American equities rallied on speculation U.S. companies have limited exposure to Britain.
"I don't think it's shocking that cooler heads are prevailing temporarily ," said Daniel Kern, chief investment officer of Boston-based TFC Financial Management, which oversees $850 million. "The markets are discounting that there's very little chance of the Fed raising rates this year. We're definitely in the speculation phase of this process, and it's going to be a while before there's any real economic data to react to. It's somewhat fragile as things are so fluid as new information comes in."
For more on EU leaders' reactions to Brexit, click here.
EU leaders have said that there can be no turning back for the U.K. and warned Prime Minister David Cameron that a delay in activating the EU exit mechanism will prevent the start of negotiations over any future relationship. The European Central Bank has the tools to respond to any fallout, Vice President Vitor Constancio said. South Korea announced a fiscal stimulus package this week and Bank of Japan chief Haruhiko Kuroda said more funds can be injected into the market should they be needed.
Stocks
The MSCI All-Country World Index rose 2.2 percent as of 4 p.m. in New York, swelling its two-day gain to 3.9 percent. The S&P 500 climbed 1.7 percent, for a two-day rally of 3.5 percent - the most since February. The U.S. equity benchmark is now up 0.5 percent in the second quarter and is 1.3 percent higher in 2016.
"The U.S. is continuing to do well, and that's also cushioning the reaction to Brexit," said Brad McMillan, chief investment officer of Commonwealth Financial Network in Waltham, Massachusetts, which oversees $100 billion. "It's looking increasingly likely that the worse-case scenario, which is what markets initially reacted to, is not the most likely case. The initial reaction was overdone and what that did was set the groundwork for a more organized and thoughtful reaction later on."
Energy shares had their best two days since March as crude oil extended its rally, with Chevron Corp. climbing 1.8 percent. The Dow Jones Industrial Average stretched its rebound to 553 points since Monday's close. Bank shares from Bank of America Corp. to Citigroup Inc. rallied in extended trading as they announced share buybacks and higher dividends after passing the Fed's stress test for lenders.
The Stoxx Europe 600 Index climbed 3.1 percent, and has recovered 4.7 percent after tumbling 11 percent over Friday and Monday. It is still heading for a second consecutive quarterly decline.
Futures on Asian equity indexes signaled more gains for Thursday, with contracts on benchmarks in South Korea, Australia and Hong Kong rising at least 0.6 percent in most recent trading. Nikkei 225 Stock Average futures added 0.6 percent in Osaka, before yen-denominated contracts jumped 1.2 percent in Chicago.
Currencies
The Bloomberg Dollar Spot Index, which tracks the greenback against 10 major peers, slid 0.5 percent, extending declines into a second day amid speculation over the path of Fed interest rates.
The pound extended its advance from a three-decade low as traders took advantage of the global market rout to go on a buying spree. Sterling jumped 0.6 percent to $1.3429, a day after gaining 0.9 percent. Britain's currency tumbled 8.1 percent on Friday, the biggest decline on record, and on Monday sank further to $1.3121, its lowest level since 1985.
"Markets have calmed down somewhat," said Thu Lan Nguyen, a foreign-exchange strategist at Commerzbank AG in Frankfurt. "We may see some short term continuation of the recovery in the pound if there is an increased chance of a new prime minister who can secure the access of the U.K. to the single market. But uncertainty is still high and market participants are jittery."
The MSCI Emerging Markets Currency Index added 0.8 percent, with the Colombian peso, South African rand and Brazilian real leading the advance.
Commodities
The Bloomberg Commodity Index, which measures returns on raw materials, extended Tuesday's 1.9 percent rally with a 1.1 percent climb.
Oil erased the two-day plunge that followed Britain's vote to leave the EU after U.S. crude inventories dropped for a sixth week and the dollar retreated. West Texas Intermediate crude climbed 4.2 percent to settle at $49.88 a barrel, building on last session's 3.3 percent jump. 
Crude supplies declined 4.05 million barrels last week, the Energy Information Administration said. Analysts surveyed by Bloomberg had forecast the EIA would report a 2.5 million barrel decline.
Gold recovered most of the previous session's losses on speculation central banks will have to continue supporting the global economy. Futures for August delivery gained 0.7 percent to settle at $1,326.90 an ounce, gaining for the third time in four sessions and on pace for a second quarter of gains.
Bonds
Yields on 10-year Treasuries rose five basis points, or 0.05 percentage point, to 1.52 percent after falling Monday to their lowest point in almost four years.
The yield on 30-year Treasuries touched its lowest level since February 2015 as data showed a measure of inflation preferred by the Fed fell short of forecasts. The yield difference between 30-year bonds and debt due in two years is the lowest since 2008, and the spread with five-year notes is approaching the narrowest this year.
Spain's 10-year bond yield fell six basis points to 1.25 percent, after sliding to as low as 1.23 percent, the least since April 13, 2015. The yield on Portuguese debt dropped six basis points, while for Italy it was down five.
Europe's corporate-bond market reopened following a six-day shutdown caused by the Brexit referendum. Molson Coors Brewing Co. sold 800 million euros ($890 million) of eight-year bonds, according to data compiled by Bloomberg. The beermaker raised $5.3 billion in a U.S. sale on Tuesday.
Before it's here, it's on the Bloomberg Terminal.
LEARN MORE