Goldman: China's Corporate Bonds Are a 'Microcosm' of Its Credit Problems
A willingness to default could indicate a willingness for structural reform.
By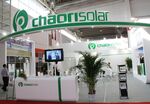 Want a clue as to whether China will embark on structural reform of its bloated corporate sector, or shed its addiction to credit-fuelled growth?

Analysts at Goldman Sachs Group Inc. suggest watching the onshore Chinese bondsmarket.