Gilead's New Hepatitis C Drug Approved by FDA, Priced at $74,760
by
Epclusa is first treatment for all forms of the disease

Drug will mainly be used in patients with genotypes 2 and 3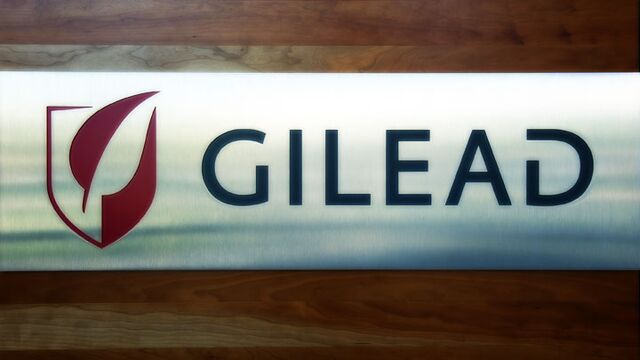 Gilead Sciences Inc.'s hepatitis C drug was approved by U.S. regulators for all forms of the viral disease, making it the first treatment with such a comprehensive label.
The drug, called Epclusa, can be used by patients with any of the six genotypes of hepatitis C, the U.S. Food and Drug Administration said Tuesday in a statement. The liver disease affects 130 million to 150 million people globally, according to the World Health Organization.
Gilead has set a list price of $74,760 for a 12-week course of treatment, Chief Executive Officer John Milligan said by telephone. That's lower than the list prices of its best-selling treatments Sovaldi, at $84,000, and Harvoni, $94,500. The Foster City, California-based company has been criticized in the past for the costs of its drugs.
"This is the best price for the system and the company," said Milligan, noting that Sovaldi and Harvoni are now sold at significant discounts to their list prices.
While Gilead is the market leader in hepatitis C treatments, competition from Merck & Co. and AbbVie Inc. has slowed its sales. The new drug may help Gilead strengthen its lead, especially by picking up patients with genotype 3, the hardest-to-treat form of the disease, and genotype 2, which currently often requires the addition of another treatment.
"This is a significant advancement, particularly for patients with genotype 2 and genotype 3," Milligan said. "This is the area where we'll use Epclusa to replace Sovaldi."
Gilead's shares rose 3.7 percent to $81.12 at 11:46 a.m. in New York.
'More Logical Option'

Patients with genotype 3 are typically treated with a combination of Sovaldi and Bristol-Myers Squibb Co.'s Daklinza. The combination has a list price of $147,000 for a 12-week regimen, according to Bloomberg Intelligence.
"In genotype 3, Gilead can use pricing to shift new patient flow," Asthika Goonewardene, an analyst for Bloomberg Intelligence, said before the approval was announced. That would make the new drug "a more logical option for payers to prefer, and there's the small advantage of convenience with it being a single tablet versus two."
Even though Epclusa is approved for patients with all genotypes of the drug, Harvoni will continue to be the standard of care for patients with genotype 1, Milligan said, particularly because Harvoni has an 8-week treatment course for some patients, while Epclusa has only been approved for 12 weeks. Genotype 1 is the most prevalent worldwide, accounting for about 46 percent of cases globally, followed by genotype 3, with about 30 percent, according to a 2015 study led by the University of Oxford.
Still, Epclusa could become the standard of care in regions of the developing world where genotyping is difficult to do, the CEO added.
Epclusa combines Sovaldi with a new treatment called velpatasvir. The tablet can be used in combination with ribavirin and carries a warning about serious slowing of the heart rate and cases requiring pacemaker intervention when used with amiodarone, a drug for heart rhythm problems, the FDA said in its statement.
Before it's here, it's on the Bloomberg Terminal.
LEARN MORE