Who'll Inherit Brexit? Tory Leader Candidates Break Cover
by , , and
Nominations to replace Cameron as premier open Wednesday

Johnson backed by Truss; Morgan says she's considering a run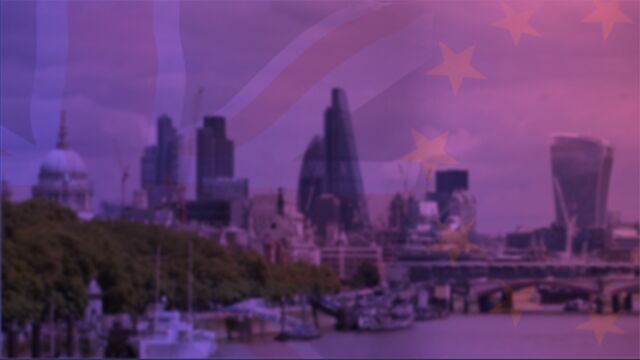 Contenders to replace David Cameron as British Conservative Party leader and prime minister are poised to declare their hands on Wednesday, with attention likely to focus on the two front-runners, Home Secretary Theresa May and former London Mayor Boris Johnson.
Bookmakers made Johnson the favorite on Wednesday, putting him back ahead of May, who'd taken the lead on Tuesday. The Sun newspaper reported in Wednesday's edition that Johnson, one of the spearheads of the victorious "Leave" campaign, was set to gain the backing of as many as 100 Tory lawmakers out of 330. May kept a low profile during the divisive campaign for last week's European Union referendum, having backed "Remain" despite previously expressing Euro-skeptic views.

Nominations close at noon on Thursday in London. The first stage of the vote is limited to Conservative lawmakers, who'll reduce the field to the leading two candidates. The party's nationwide membership will then choose between them. The result will be announced in early September.
Pro-EU Environment Secretary Liz Truss declared her support for Johnson in an article in the Daily Telegraph newspaper. "Leadership must now come from someone who believes in, and campaigned for, leaving the EU," she wrote. "The British people must be able to trust the new prime minister to deliver the instruction they have given."

Among the new leader's first tasks will be to formulate a plan for extricating Britain from the bloc and negotiating a new trade deal. Cameron attended his last EU summit in Brussels on Tuesday night, and said it was up to his successor to activate the mechanism that starts the withdrawal process.
European Commission President Jean-Claude Juncker told reporters after the summit that the new premier ought to trigger the mechanism -- known as Article 50 -- within two weeks of taking over.
Work and Pensions Secretary Stephen Crabb also announced a run for the leadership, writing in a Telegraph op-ed that "we will enact the British people's wishes on the EU."
'Implementation Now'
Crabb would stand on a joint platform with Business Secretary Sajid Javid, with the men planning a "working-class Tory" ticket, amplifying the contrast with the privately educated Johnson, who's been criticized by some in the party as being out of touch with voters.

"The decision has been made, the instruction to government and Parliament has been made," Javid, who'd be chancellor in a Crabb government, told BBC Radio 4. "It's all about implementation now and who's the best team to get this done. There's no distinction about Brexiteers and Remainers now."
Former Defence Secretary Liam Fox is expected to put his name forward as well, the BBC reported. Health Secretary Jeremy Hunt has said he is mulling a bid. Education Secretary Nicky Morgan was the latest to dip a toe into the water on Wednesday.
"I'm actively considering whether or not I should run, talking to colleagues, setting out what I think the next steps need to be for the Conservative Party and all will become clear by midday tomorrow," she told Sky News television.
While there's been speculation that a new leader would seek a popular mandate by arranging an early general election, the Guardian newspaper reported Johnson had ruled out such a step.
That may come as a relief to the main opposition Labour Party, which is engulfed in turmoil and facing a possible leadership contest of its own. Leader Jeremy Corbyn lost a no-confidence vote among his lawmakers Tuesday, but has vowed to stay on.
---

Before it's here, it's on the Bloomberg Terminal.
LEARN MORE