Banks Suffer More Downgrades, Other Sectors To Feel Post-Brexit Pinch: Tuesday's Analyst Actions
Banks, chemical companies, auto parts makers and lingerie come under the knife.
by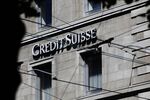 Banks keep getting cut after Brexit
After Monday's deluge of downgrades on European banks, RBC Capital Markets continued the pile-on.
"There has been a strong correlation between share prices and consensus EPS," the analysts write. "We expect a prolonged period of uncertainty post Brexit to negatively impact business and consumer confidence across the U.K. and Europe and beyond."
And in this case, the team sees a number of reasons why their peers will also sour on the outlook for banks' bottom lines. Estimates for net interest income, investment banking revenues, and equity-sensitive revenues should come under the knife while loan loss provisions move higher, they anticipate.
The team downgraded Credit Suisse Group AG to 'sector perform' from 'outperform,' while cutting UBS AG to 'underperform' from 'sector perform' and CYBG Plc to 'underperform' from 'outperform.'
RBC cut its price target on Credit Suisse to 12 Swiss francs from 18, lowered UBS' price target to 12 francs from 16, and slashed CYBG's price target to 200 pence from 340 pence.
"Nordics, Dutch and French banks are preferred to U.K., Spanish, Italian and investment banks," the analysts conclude.
Auto parts makers will also feel the post-Brexit pinch
Brexit isn't just bad news for the banks.
The U.K. referendum "adds to negative sector themes" for auto parts makers, said BMO Capital Markets Analyst Peter Sklar in downgrading Magna International Inc. to 'market perform' from 'outperform.'
The analyst sees little major upside in U.S. light vehicle sales over the near future, and sees Brexit as having a negative impact on new cars sales, and in turn, production volumes.
He trimmed his earnings estimates for Magna in 2016 and 2017 in light of the parts manufacturer's sizeable exposure to European markets.
Sklar cautioned that one fresh business opportunity had the potential to turn the stock's fortunes around in a hurry.
"We note that a potential risk to our rating revision would be if Magna announces a vehicle assembly partnership with Apple or Google," the analyst writes. "We believe that following such an announcement, investors would likely reward Magna with a higher valuation multiple."
BMO Capital Markets lowered its price target on the stock to $36 from $50.
There's a Brexit story in ladies' undergarments, too
L Brands Inc., the fashion retailer that boasts brands such as Victoria's Secret and La Senza, has seen the two factors that gave the stock a premium valuation —  consistency and international opportunity — deteriorate, according to Bank of America Merrill Lynch.
"In recent months, stable sales trends have been eroded by macro weakness, a bevy of changes to Victoria's Secret's (VS) strategy and the growing popularity of the less-expensive bralette," writes Analyst Lorraine Hutchinson. "On the international front, the U.K. is the only country where LB operates its stores; other geographies have led with a focus on beauty and accessories through licenses and wholesale agreements."
The elimination of certain promotional tools, like direct-mail coupons, is ill-timed, coming as the core business of Victoria's Secret is losing market share to the bralette product, which seems to have caught on with younger customers in particular.
"We think sluggish tourism and a less differentiated assortment will weigh on sales growth," the analyst writes.
Hutchinson downgraded L Brands Inc. to 'underperform' from 'neutral' and reduced her price target to $57 from $74.
Global growth concerns prompt double downgrade by JPMorgan
Analysts at JPMorgan Chase & Co. are souring on two of the world's leading chemical companies, E.I. DuPont de Nemours and Dow Chemical Co., which announced plans to merge at the end of 2015.
Sluggish economic activity, which tends to bode ill for petrochemical in particular, prompted Analyst Jeffrey Zekauskas' downgrades.
"We do not have strong views as to whether the global economy is headed for recession, but we do think that the risks of contraction in the major economic regions have increased, and that the rate of economic expansion in Europe is likely to slow," he writes. "We reduced our rating on both Dow and DuPont to Neutral from Overweight given the lack of near term capital appreciation potential."
The analyst trimmed his price target on Dow to $50 from $57 and lowered DuPont's price target to $64 from $73.
"The value of Dow and DuPont shares separately is likely to depend on the market's assessment of the value that will be created or not created by the merger of the two companies, in our opinion," writes Zekauskas.
FDA clinical hold to cripple Regulus' share price, says BMO
Analysts at BMO Capital Markets decimated their price target on Regulus Therapeutrics Inc. following news that the FDA had placed on clinical hold on one of its drugs.
"We believe the clinical hold raises potential questions around about the competitiveness of the RG-101's safety profile and increases uncertainty surrounding the drug's developmental path," writes Analyst Matthew Luchini. "We believe visibility into the FDA's specific safety questions (expected in late July) is key to fulfilling understanding risk around the program."
The analyst downgraded the stock to 'market perform' from 'outperform' and slashed his price target to $4 from $16, the lowest on Wall Street.
Before it's here, it's on the Bloomberg Terminal.
LEARN MORE