Stock Pickers With $6.7 Trillion Dust Themselves Off After Rout
by and
BlackRock, Capital Group, Franklin Templeton make new lists

Capital Group favors defensives, Templeton likes banks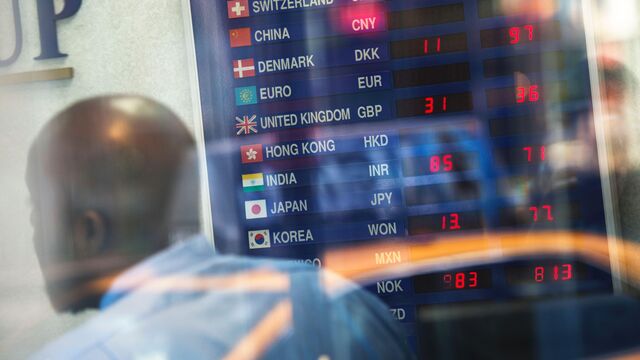 BlackRock Inc. sees opportunities in Asian and U.S. equities. Capital Group Cos. says buy defensive stocks, while Franklin Templeton Investments is looking at beaten-down shares.
Some of the world's biggest money managers, with a combined $6.7 trillion in assets, are regrouping after Britons' decision to leave the European Union spurred the worst day for global equities in almost five years. BlackRock says the impact on U.S. and Asian shares will be limited and central banks will continue to support growth. For Capital Group, it's a good chance to buy tobacco companies and utilities. Franklin Templeton says investors overreacted and the volatility creates chances to purchase lenders and energy producers.
"There's far too much panic centered on this vote," Capital Group fund manager David Riley said a note to clients. "It's not the end of the world. European trade will not cease to exist."
About $2.5 trillion was erased from global shares on Friday after Britain's shock vote to secede from the EU, as the pound plunged by the most on record and stocks from Japan to the U.S. tumbled along with British and other European equities. Asian markets clawed some of this back on Monday.
'Indiscriminate Selling'
For BlackRock, which oversees $4.6 trillion, the selloff in Asia and the U.S. was overdone. Japan's Topix index plunged 7.3 percent on Friday, more than twice as much as the U.K.'s FTSE 100 Index, as the yen surged by the most since the depths of the Asian financial crisis. The S&P 500 Index also posted a larger decline than British shares.
"Indiscriminate selling could translate into opportunities," BlackRock wrote in a note June 24. "U.S. and Asia markets are only marginally affected by the U.K.'s exit from the EU, and are supported by a mix of easy monetary policy and economic growth."
Capital Group, which manages $1.4 trillion, says everything from a new flare-up in Greece's situation to calls for similar votes in the Netherlands and Czech Republic are on the table after Brexit. U.K. growth will probably be hit in the short term, while other EU economies will be impacted.
Still, London won't lose its place as a global financial center because of Brexit, according to Capital Group, and the vote may even prompt the EU to strengthen its institutions. The money manager is recommending buying tobacco companies, utilities, drug makers and other defensive shares.
"As someone who can take a long-term view, I would regard it as a buying opportunity," Capital Group manager Rob Lovelace wrote in the note.
Wearing Off
British American Tobacco Plc jumped 2.6 percent on Friday, even as the FTSE 100 Index fell, bringing gains for the year to 16 percent. Los Angeles-based fund company Capital Group boosted its stake in the cigarette maker during 2016, making it the company's second-largest owner with 5.6 percent, according to May regulatory disclosures.
Franklin Templeton says the shock of Brexit may already be starting to wear off. As the British economy contemplates lower growth rates, the $743 billion money manager says the Bank of England could restart quantitative easing, while the European Central Bank may extend its asset purchases. It says banks and energy companies are "particularly interesting." A measure of U.K. lenders closed down 9.8 percent on Friday after tumbling as much as 17 percent.
"Volatility can provide opportunities," Dylan Ball, executive vice president at Templeton Global Equity Group, wrote in a note Friday. "It's important to focus on the fundamentals of individual companies. We think it's a stock-picker's market, and there may be some attractive value opportunities opening up, although they may close rather rapidly."
Before it's here, it's on the Bloomberg Terminal.
LEARN MORE