London Lawyers Try to Ease Brexit Fears, Wait for Windfall
By and
It's a time for soothing words, not clear legal advice

Top firms hold mass calls and set up 24-hour operations rooms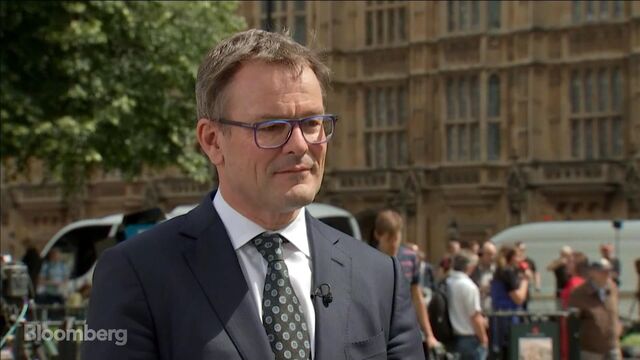 As the reality of Britain's exit from the European Union set in Friday, London's top lawyers worked to reassure anxious clients that everything was going to be fine, even if they couldn't offer solid predictions about what happens next.
More than 1,000 people signed up for a client conference call with Allen & Overy Friday afternoon. Demand was so great that the firm, which advised on about $1 trillion worth of deals globally last year, considered adding extra phone lines.
"The overriding message is 'don't panic,'" banking partner David Campbell told participants. "The 'Leave' vote will have no immediate effect on the vast majority of existing deals, and life continues today much as it did yesterday." How and when the U.K. leaves the EU depends on fragile political alliances, personalities and market reaction, the firm told its clients. Those things are far more difficult to divine than legal contracts.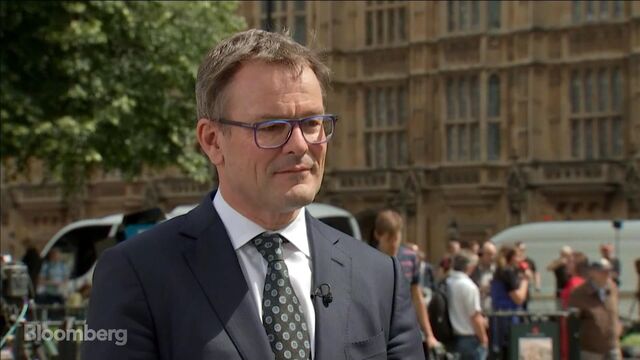 The resolution of Brexit may have as much impact on the future of the capital's law firms as it does their clients. The U.K. legal market contributes about 20 billion pounds ($27.4 billion) a year to the country's economy with London seen as the leading global professional services hub. Almost every top U.S. law firm has had a presence within the City of London for decades. 
At Clifford Chance, with 3,400 lawyers and clients including Barclays Plc, a team manned phones throughout the night of the referendum in a 24-hour operations room. The firm had publicly backed the 'Remain' side ahead of the vote. When the result came in, senior partner Malcolm Sweeting warned of "serious consequences to the City and many of our clients' businesses."
Uncertain Predictions
Barclays shares fell 18 percent Friday. Clifford Chance said private equity, asset managers and merger activity all faced a period of uncertainty while the new relationship with Europe took shape. Those negotiations will affect clients, Clifford Chance partners said in the report, but exactly how was hard to predict.
In times of stress, the U.K. biggest companies often turn to the Magic Circle, the name given to the country's largest law firms, which command fees of up to 1,000 pounds an hour. After Britain's decision to sever itself from the European Union, lawyers weren't able do much beyond offering a sympathetic ear and a well-tailored shoulder to cry on.
"There is very little you can say," said Simon Levine, the London-based joint chief executive officer of DLA Piper. "The one thing we can do now is ask questions. 'Have you thought about the following 10 things?' We don't know what form any exit is going to take."
Two-Year Exit
London-based law firm Hogan Lovells published a report under a picture of waves breaking on a rocky shore. "The exit process is unprecedented and uncertain -– and it is unclear what will follow." Companies should quickly start lobbying the U.K. government ahead of a period of EU negotiations that might last for two years, the firm said.
Freshfields, another member of the Magic Circle, sent out a comparison of the different models used by other countries that trade with Europe. The Swiss arrangement was unlikely to be offered, it said, while emulating Norway would still bind Britain to EU rules. Freshfields said South Korea's approach was more appealing, with flexibility and access to the single market.
The one thing most law firms were willing to predict was that their services would be needed.
More Work
"Short-term, there is definitely a lot of work for lawyers," A&O senior partner Wim Dejonghe said in a Bloomberg television interview Friday.
In one way, Brexit might even help the U.K. legal industry's contribution to the national economy. English law is already the most widely used legal system in the world, underpinning a significant portion of financial contracts.
Leaving Europe would allow the country to modernize the system and keep it relevant "without the prior need to build consensus with our erstwhile European partners," said Nigel Boardman, a partner at Slaughter and May and one of the U.K.'s top corporate lawyers.
"Exit, if used properly, should from this point of view, be good, not bad news for English law," he said.
Boardman, who supported the remain campaign ahead, didn't stay up all night fielding calls from executives.
"Most clients do not see this as a short-term legal problem," he said.