Jim Rogers Picks Dollar Over Gold as Haven in Brexit Tumult
by
Investor sees bullion dropping from current levels by end-2016

Not planning to sell gold; may take short position as hedge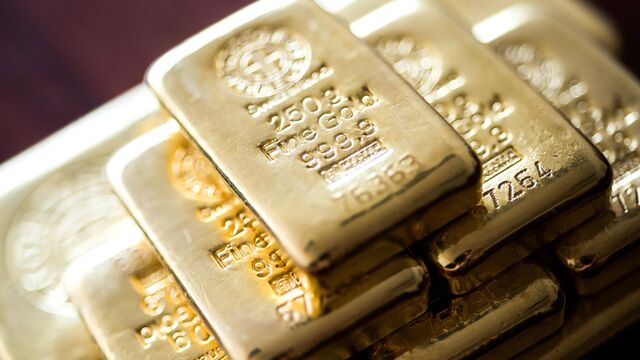 While analysts and traders from New York to London bet that gold will go higher, veteran investor Jim Rogers would rather seek haven in the dollar as the U.K.'s vote to leave the European Union roils global markets.
Prices of bullion are due for a drop and will probably be lower at the end of the year versus current levels, Rogers said in a phone interview on Monday, adding that he would buy the metal again once it declines enough. That view is at odds with the median of 12 forecasts in a Bloomberg survey that predicts a gain of more than 7 percent for gold from where it's trading now.

Gold is being boosted by its role as a refuge, with prices on Friday posting the biggest increase of any major global asset as the world grappled with the economic impact of the U.K.'s exit from the EU. The rally added to what's already been a stellar 2016 for bullion, with prices up 25 percent after three years of losses. Hedge funds have boosted their bets on gains in the metal to an all-time high. This enthusiasm is what is making Rogers wary.
"Gold has been staggering this year, went straight up, and I don't like to buy anything that's run straight up," Rogers said. "I would prefer to buy the dollar as a haven than gold."
Bullion for immediate delivery rose 0.8 percent to $1,325.82 an ounce at 11:01 a.m. in London, according to Bloomberg generic pricing. The metal advanced to $1,358.54 on Friday, the highest level since March 2014, and the 8.1 percent gain was the biggest jump since September 2008. Prices could reach as high as $1,424 by the end of the year, according to the Bloomberg survey.
Market Uncertainty
Speculation that the Federal Reserve will keep U.S. interest rates low has boosted demand for the metal as a store of value, while a volatile geopolitical backdrop has increased haven buying. Before the U.K.'s vote on Thursday, central bankers had been sounding the alarm that an exit from the EU could be disruptive to the global economy. Federal Reserve Chair Janet Yellen cited Brexit "consequences" as among the factors that went into the decision to keep interest rates unchanged at a policy meeting this month.
Uncertainty surrounding the global implications of Brexit and the flight-to-safety sentiment are likely to be more persistent, said Goldman Sachs Group Inc., upgrading its outlook on gold over the year. The bank increased its three, six and 12-month forecasts to $1,300, $1,280, and $1,250 an ounce from $1,200, $1,180 and $1,150, respectively, analysts including Jeffrey Currie and Max Layton wrote in a report received Monday.
Interest Rates
Rather than selling his gold, Rogers said he would take some some short positions as a hedge against his holdings. "I own plenty of gold, I assure you," he said, adding that he's "extremely optimistic" about agricultural commodities.
There's unlikely to be a U.S. interest rate hike at the moment, he said. They may increase after the American Presidential elections later this year, according to Rogers. The chances of a U.S. rate increase by December have dropped to 15 percent, from 50 percent before the Brexit decision, Fed funds futures show.
"I can't get too optimistic about something that's been going straight up," Rogers said, referring to gold. "The dollar hasn't done that, and often in history, when the dollar goes up, gold is weak."
Before it's here, it's on the Bloomberg Terminal.
LEARN MORE