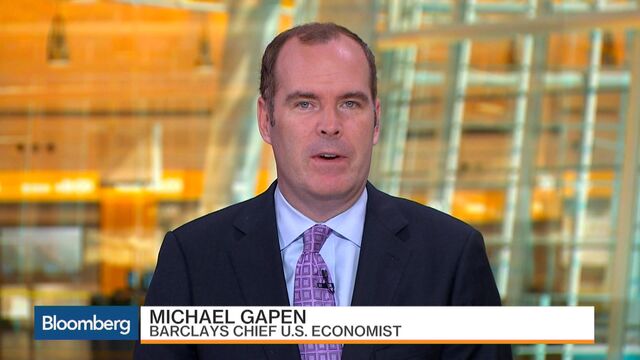 Federal Reserve Chair Janet Yellen skipped out of an engagement in Europe to jet back home, the Fed said Monday, a sign the U.S. central bank is on high alert amid financial market turmoil following Britain's vote to leave the European Union. 
While the Fed hasn't taken any Brexit-related action,  here are a few things they'll be on the lookout for in the coming days.
Bucking up the buck: The Fed  issued a statement Friday saying it was ``prepared to provide dollar liquidity through its existing swap lines with central banks.'' But statements are one thing. For the Fed to take significant steps, economists expect conditions would have to worsen markedly.

Watching China: With China's growth so important to global conditions, the Fed may keep an extra eye on the dollar's value against China's yuan, which has depreciated again the greenback since the U.K. referendum on June 23.
"This is a sign that a good portion of the massive safe-haven flows we saw on Friday and still today are coming out of China," Roberto Perli, a partner at Cornerstone Macro LLC in Washington and a former Fed economist, wrote in a note to clients. 

Bonds, bonds bonds: The Fed will also monitor the yields on U.S. Treasuries, as well as corporate bonds. Should conditions deteriorate significantly, Treasury yields would continue to drop as investors flock to the safe-haven asset, but yields on riskier corporate bonds might surge, said Paul Ashworth, chief U.S. economist at Capital Economics NA Ltd. in Toronto. So far since the Brexit vote, the yield on the U.S. 10-year Treasury note has dived to below 1.5 percent, a four-year low.
As for corporate bonds below investment grade, the Bloomberg USD High Yield Corporate Bond Index shows prices down about 0.6 percentage point, meaning yields have risen marginally.
"Central banks rarely, if ever, act proactively," Perli wrote. "This is a key point – for them to move forcefully, things have to get bad enough to persuade them."
Before it's here, it's on the Bloomberg Terminal.
LEARN MORE