Chipotle Starts Loyalty Program in Bid to Entice Wary Consumers
by and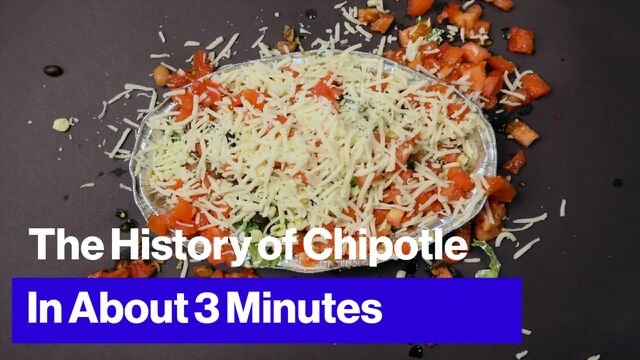 Chipotle Mexican Grill Inc., still feeling the fallout from a series of foodborne-illness outbreaks, will introduce a new loyalty program aimed at getting customers back in the door.
The promotion, called Chiptopia Summer Rewards, will begin on July 1 and last for three months, the Denver-based company said in a statement Monday. The program provides free food to customers if they make multiple visits to Chipotle within a given month.
The company has been trying to rehabilitate its brand since an E. coli outbreak and multiple norovirus cases were linked to the chain. Chipotle has used previous marketing and coupon offers to lure diners back to its restaurants, with limited success so far. Same-store sales plummeted 30 percent in the first quarter of this year, and Chipotle posted a loss for the first time as a public company.
The loyalty program may lead to something more permanent, Mark Crumpacker, chief creative and development officer at Chipotle, said in the statement.
"While Chiptopia Summer Rewards lasts just three months, we will be carefully listening to our customers and using what we learn as we consider the design of an ongoing rewards program," he said.
Before it's here, it's on the Bloomberg Terminal.
LEARN MORE