Banks Lead Losses in Ibovespa as Brexit Adds to Economic Concern
By
Lenders Bradesco, Itau contribute most to index's slide

State-controlled oil producer Petrobras follows crude's drop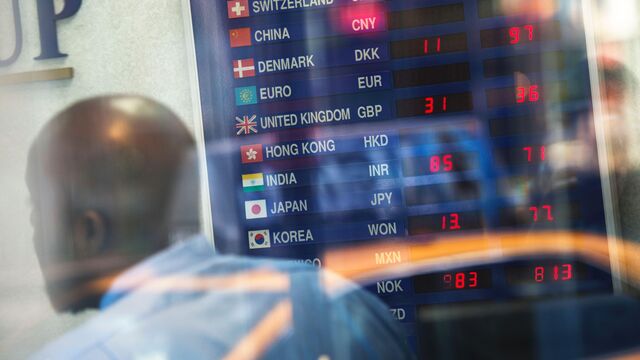 Banks led a drop in the Ibovespa as investors sold riskier assets on the second trading day after Britain's decision to leave the European Union fueled concern that a global slowdown would deepen the recession in Latin America's largest economy.
All but 14 of the benchmark equity index's 59 stocks declined Monday, joining a global selloff as the aftershocks of the U.K.'s referendum reverberated across financial markets. State-controlled oil producer Petroleo Brasileiro SA followed a decline in crude prices. Lenders Banco Bradesco SA and Itau Unibanco Holding SA were the biggest contributors to the decline in the Ibovespa.
Brazilian stocks posted the biggest two-day slide since March after a victory for Brexit pummeled high-yielding assets and wiped out more than $2.5 trillion from global equity values. The selloff added to Brazil's own struggles as the government tries to pull the economy out of its most severe contraction in a century, worsening the outlook for corporate profits. After posting earnings that trailed estimates in the first quarter, Brazil's biggest banks are seen as among the most vulnerable to a weak domestic economy because of their dependence on local businesses and individuals.
"Brazil's recovery was nothing beyond hopes up to this point, and, in this very challenging context, it will be harder to transform that into reality," said Pedro Paulo Silveira, the chief economist at the brokerage Nova Futura in Sao Paulo. "At the very least, the rebound will be delayed."
The Ibovespa lost 1.7 percent to 49,245.53 on Monday as Standard & Poor's cut the U.K.'s top credit rating, citing the risk of a less predictable and effective policy framework. Bradesco dropped 4 percent, and Itau declined 3.4 percent. Petrobras, as Petroleo Brasileiro is known, fell 5.1 percent. For-profit college manager Estacio Participacoes SA declined 1 percent as a report in Folha de S.Paulo newspaper added to speculation the dispute between rival universities seeking to merge with the company is far from resolved.
"Nothing is obvious here anymore," Hersz Ferman, an analyst at the brokerage Elite Corretora, said from Rio de Janeiro. "To that, investors respond with caution."