In the Face of Turmoil, BIS Warns of Overreacting to Brexit
By
Bank for International Settlements releases annual report

Urgent need to rebalance support away from monetary policy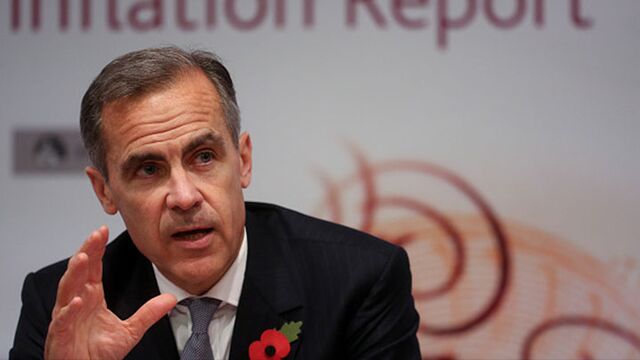 Monetary policy is so stretched worldwide that a radical re-think about how support is provided to the economy is needed, even at a time when the U.K.'s exit from the European Union risks placing fresh demands on central banks.
That's the advice offered by the Bank for International Settlements, holding its annual general meeting in Basel, Switzerland, this weekend, two days after the U.K.'s decision to split from the 28-nation economic bloc tipped global markets into turmoil. Officials from the Bank of England, the European Central Bank and around 60 other global authorities will have the opportunity to confer there on the challenges facing the global economy in the aftermath of the vote.
As a voice that's consistently warned on the need to move away from a reliance on ultra-low interest rates and monetary stimulus, the BIS' members are nonetheless being asked to support output like never before. Yet instead of ramping up quantitative easing in response to the Brexit shock, BIS researchers are advocating a monetary policy that integrates the financial sector better, a move toward normalization of rates and the resolution of bad loans across Europe.
"Brexit is one of the possible shocks to the economic outlook, but we emphasize much more the buildup of endogenous problems," Claudio Borio, BIS chief economist, said in an interview on June 22, before the U.K. voted. "It's very tempting for policy makers to react strongly to market jitters. Given how far away we are from normality, we should be able to see through them."
Policy Reforms
In its annual report running to almost 160 pages, the BIS sets out a list of policy reforms from improving the financial-stability aspects of fiscal policy to completing the banking sector reforms known as Basel III. The BIS is home to the Basel Committee on Banking Supervision and hosts the Financial Stability Board, chaired by Bank of England Governor Mark Carney.
In a special feature, the report discusses recent calls for greater growth support from fiscal policy worldwide, given the pressure already borne by central banks. The conclusion, showing that very few countries actually have enough budgetary or debt leeway to increase spending at will, places a greater responsibility on structural or financial reforms as the best means to stimulate growth.
"If you have any fiscal space, of the various possible uses, getting the banking system into shape is probably priority number one," Borio said, pointing to the high level of non-performing loans currently restricting the balance sheets of European banks after the sovereign-debt crisis.

In addition, fiscal policy can become smarter, according to Borio.
"Even if you don't have much space in terms of pure deficit spending, you can clearly improve the quality of spending," he said. "It is important to shift the balance of spending from transfers and consumption to investment in physical and human capital. This is politically not easy, though."
The BIS is also seeking to re-invigorate a long-term debate about whether tightening monetary policy earlier than the pure business cycle would suggest can help prevent damaging bubbles in the financial sector -- a practice known as "leaning against the wind."
"We are objecting to a narrow view of a leaning-against-the-wind policy, according to which central banks follow their normal policy for 90-95 percent of the time, and then start acting only when signs of unsustainable credit booms are evident," Borio said. "A monetary policy that takes financial stability into account has to be thought of doing so all the time so that you are never too far away from financial equilibrium."