Give U.K. Leaders Time to Rethink Brexit, Merkel Aide Says
By and
German chancellery's chief of staff quoted in media interview

Cameron said to face pressure for exit plan at EU summit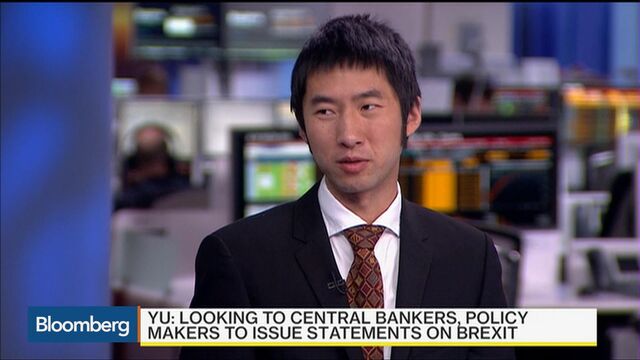 German Chancellor Angela Merkel's chief of staff urged a time-out in Britain's exit from the European Union, saying in a newspaper interview that U.K. leaders should pause to consider the implications.
"Politicians in London should be given the chance to think through the consequences of an exit," Peter Altmaier, head of the German chancellery, was quoted as saying by RND, a German newspaper group. "Of course, the Britons could submit a new membership request, but that would take a long time."
Altmaier's comments expand on Merkel's stance that there's no rush to kick the U.K. out of the EU as some member countries, notably France, push for quick divorce talks. Since 51.9 percent of Britons voted to leave the bloc in Thursday's referendum, Merkel has warned against "hasty or easy conclusions" and urged "a calm and measured analysis" of the way forward.
"We regret the outcome of the Brexit referendum because we're convinced that EU membership is not only in Britain's interest, but also in Germany's interest," RND quoted Altmaier as saying in an e-mailed copy of the interview. "We don't want an exit, but we have to respect the will of the British people."
Most EU leaders now recognize that British Prime Minister David Cameron can't immediately activate the bloc's exit clause, known as Article 50, because they see a major political crisis in the U.K., a top EU official said on Sunday.
While government chiefs don't expect Cameron to invoke the clause when he meets them for an EU summit in Brussels on Tuesday, they will want him to outline his plans, said the official, who asked not to be identified because the talks are private. The 27 other national leaders will hold talks without Cameron on Wednesday on the U.K. situation and the future shape of the bloc, the official said.
Germany should support Scotland if it were to secede from the U.K. and seek to join the EU, Gunther Krichbaum, head of the German lower house's European affairs committee, was quoted as saying by the Welt am Sonntag newspaper.
"We should respond swiftly to a membership application by such an EU-friendly country," Krichbaum, a member of Merkel's Christian Democratic Union, told the newspaper.