Brexit, Cricket and Coups: The Latest Questions on What's Next
By , , and
What happens to all the EU citizens living in the U.K.?

Could Scotland block Brexit by refusing to give consent?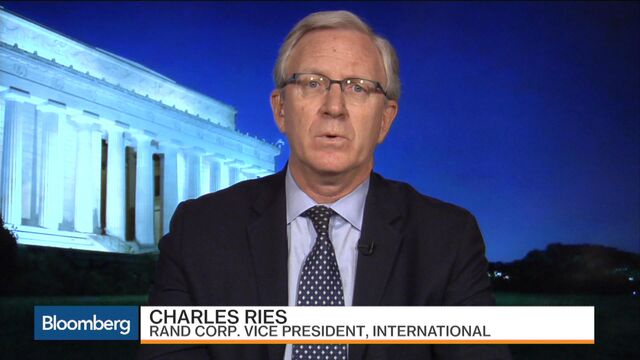 Britain is coming to terms with its decision to leave the European Union. Here are some of the questions people are asking before Monday's market open:

Does Brexit pose a systemic threat?
Some investors and analysts are whispering that Brexit poses the biggest threat to the financial system since the collapse of Lehman Brothers. Others say it's the biggest challenge to the Western political order since World War II. While key indicators of credit market stress jumped on Friday, they're still considerably lower than the heights of the financial crisis in 2008. Regulators have also taken any number of steps since then to fortify the banks and reduce market risks. And central banks are ready on the sidelines. So far at least, the crisis seems contained. 
Does the U.K. have a Brexit plan yet?
If there is one, no one has shared it.
Could Scotland block Brexit?
Legally possible, politically unlikely. Because the devolution settlement in 1998 that set up Scotland's semi-autonomous government had to be compatible with EU law, lawmakers in Edinburgh would have to vote on changing that. First Minister Nicola Sturgeon told the BBC on Sunday that her parliament could block Brexit by refusing to give it "legislative consent." Whether Sturgeon would want to veto the democratic will of the entire U.K. is open to debate.
Where is Boris Johnson?
Johnson kept a low profile this weekend. On Saturday, he took part in a charity cricket match at the estate of the Earl Spencer, brother of the late Princess Diana. However, that may soon change. The Sunday Telegraph reported that he will announce his candidacy to be prime minister in coming days and present himself as a liberal with a social conscience. Prime Minister David Cameron's allies want to block his bid and are orchestrating a "Stop Boris" campaign, the paper said.
Johnson used his column in the Telegraph to try to reassure Britons that any fears about the vote's consequences were based on a "profound misunderstanding" about what had taken place. "At home and abroad, the negative consequences are being wildly overdone, and the upside is being ignored" he wrote, without putting forward a plan.
What are the other key players saying?

Not much. In fact, the U.K. seems to be without a government or an opposition right now. Cameron and Chancellor George Osborne have barely been seen since Friday, though Cameron will address parliament on Monday. The Labour Party, meanwhile, is being ripped apart by a coup against leader Jeremy Corbyn. So investors or EU leaders hoping for a plan on how Brexit will work may have to wait a while.
Will any of the political parties try to overturn Brexit?
It will be very hard to overturn the referendum result, with former Prime Minister Tony Blair the latest to say it on BBC on Sunday. And yet, there could be an opening for a party to campaign on a platform to reverse Brexit, especially if it leads to a punishing recession. That would be difficult for Labour after many of its voters voted to leave the EU. And it would be even harder for a Conservative Party led by Boris Johnson. But it might offer a route out of the wilderness for the Liberal Democrats, which nearly got wiped out in last year's election. How many of the 17.4 million people who voted to leave the EU might soon regret it? 
What happens to all the EU citizens living in the U.K. ?
No one know for sure what lies in store for the 3.3 million EU citizens residing in the U.K. Leading 'Leave' campaigners including Nigel Farage claimed during the campaign that EU nationals working in the U.K. should be able to stay in the event of a Brexit. Those who have lived in the U.K. for more than five years can already apply for permanent residence. In the last week of the campaign, Johnson also proposed amnesty for migrants who entered the country illegally more than 12 years ago. Still, uncertainty isn't good for the economy and, as this story explains, it's already hurting the housing market.
Did Labour's deputy leader really go to Glastonbury?
Yes. And he posted everything from the music festival on Snapchat. In a series of photos, selfies and videos, Labour's Tom Watson, a potential kingmaker if Corbyn is ousted, kept followers fully informed on his consumption of craft beer and cider, while stomping in what he termed a metaphor-free "barren wasteland of mud." As news broke that Corbyn planned to fire leading critic Hilary Benn, sparking an internal party revolt, Watson fired off a "snap" of himself grinning at the festival's silent disco. Accompanied by a beaming emoji face, of course.