EU Financial-Services Chief Hill Resigns After U.K. Brexit Vote
By
Lawmakers in Brussels quickly sought Hill's removal from post

Cameron says Hill gave U.K. a strong voice in the Commission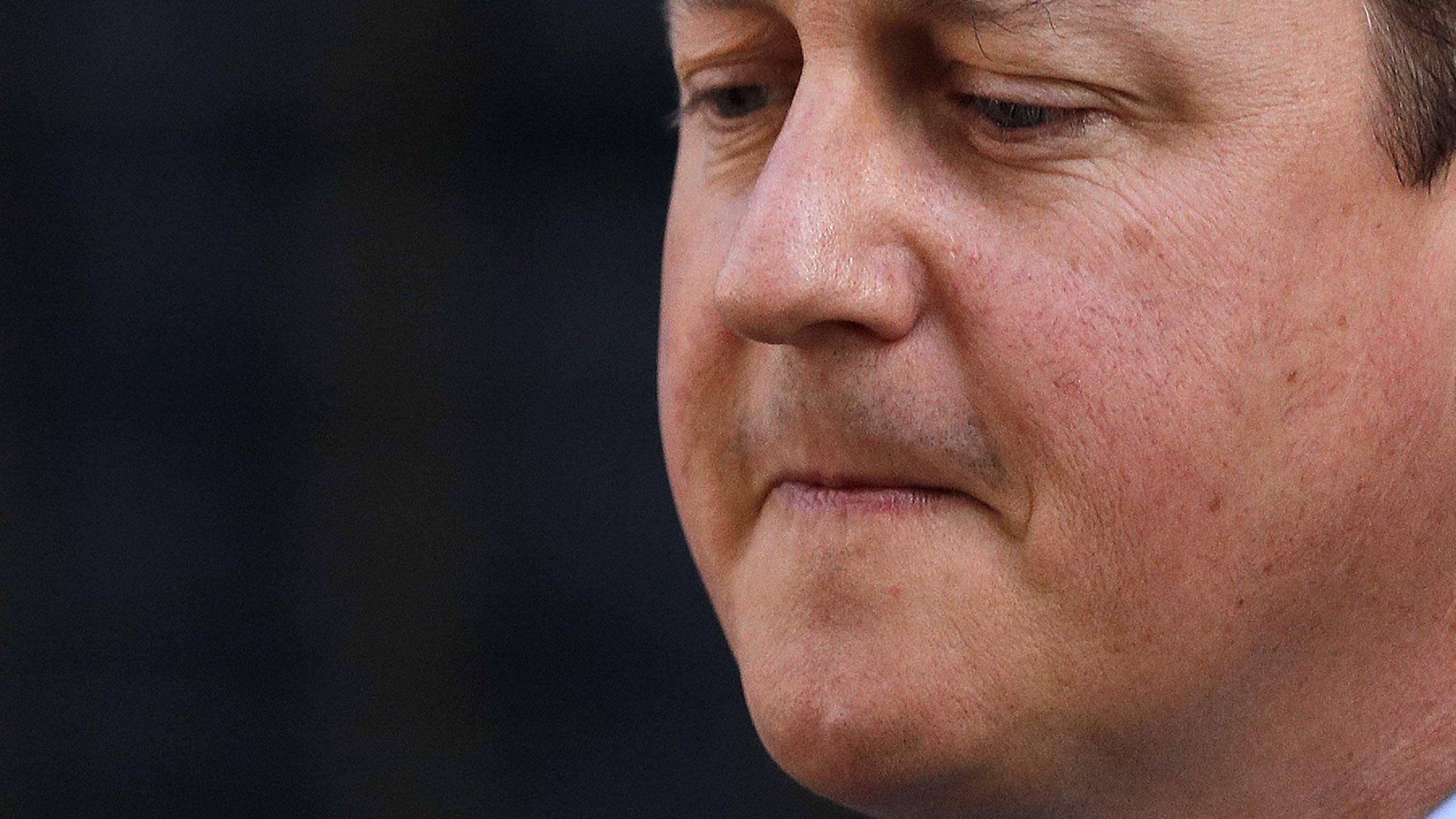 Jonathan Hill, sent to Brussels by U.K. Prime Minister David Cameron less than two years ago, resigned as the European Union's financial-services chief in the wake of Britain's vote to secede from the bloc.
"As we move to a new phase, I don't believe it is right that I should carry on as the British commissioner as though nothing had happened," Hill said in an e-mailed statement on Saturday. Hill, who called for the U.K. to remain in the EU, said he would work in the weeks ahead to ensure an "orderly handover."
European Commission President Jean-Claude Juncker said he had put Hill in the finance post "as a sign of my confidence in the United Kingdom's membership of the European Union," but the "situation is now changing." Hill's brief will be taken on by the Latvian Valdis Dombrovskis, currently a vice president of the commission. Juncker said he's ready to talk with Cameron about nominees to fill the U.K.'s slot on the EU's executive body.
On Hill's watch, the commission opened up the entire financial rulebook for review, including contentious issues such as the cap on bankers' bonuses. Faced with weak banks and an anemic economy, he said global standards will be adapted to suit Europe's needs. And he slowed to a crawl the legislative conveyor that had churned out more than 40 laws after the crisis.
Juncker said he handed the financial-services brief to Dombrovskis because he's "ideally placed to ensure continuity" of EU policy in this area. The Latvian is already "coordinating many of the key files under this portfolio," such as a proposed common deposit insurance system, Juncker said.
Dombrovskis Gives Continuity in EU Banking Policy, Lawmakers Say
Cameron said Hill had done an "excellent job" in Brussels, "giving the U.K. a strong voice in the European Commission," a Downing Street spokesperson said in a statement.
Anthony Browne, head of the British Bankers' Association, said Hill "did an important job at a difficult time in Brussels, with the EU referendum looming for most of his time in office."
The European Parliament called for Hill's removal within hours of the U.K. referendum result.
Elmar Brok, a German member of the assembly, said on Friday that a British commissioner "shouldn't be making the rules for financial services if Britain is leaving." Deciding to quit the EU "has to have consequences," he said, "and this is an area that's of particular interest to the U.K."
The parliament was scheduled to vote early next week on a resolution seeking Hill's reassignment, though not his resignation.
Financial Ties
Many in Brussels were initially suspicious of Hill's ties to London's financial services industry after his years in the public relations and lobbying industry. Sven Giegold, a German member of the European Parliament, said at the time that his nomination to the financial-services post amounted to "putting a fox in charge of the hen house."
Nigel Farage, a leading member of the Leave campaign and a European Parliament lawmaker, described Hill's nomination at the time as a "coup for Juncker," whom Cameron had opposed as head of the commission. Juncker "has got an Englishman to be hangman for the British financial industry, a huge contributor to our national tax revenue," Farage said before Hill's confirmation.
"I came to Brussels as someone who had campaigned against Britain joining the euro and who was skeptical about Europe," Hill said on Saturday. "I will leave it certain that, despite its frustrations, our membership was good for our place in the world and good for our economy. But what is done cannot be undone and now we have to get on with making our new relationship with Europe work as well as possible."
Before it's here, it's on the Bloomberg Terminal.
LEARN MORE