Photographer: Nata-Lia /Getty Images/iStockphoto
World's 400 Richest People Lose $127 Billion on Brexit: Chart
by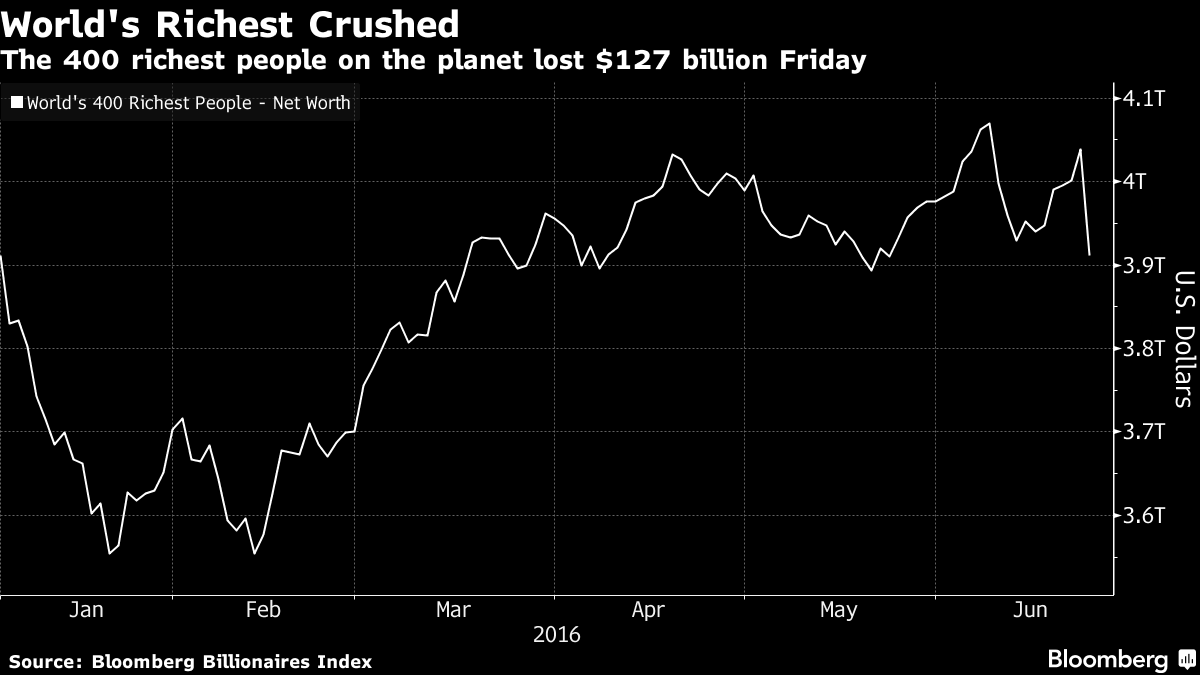 The world's 400 richest people lost $127.4 billion Friday as global equity markets reeled from the news that British voters elected to leave the European Union. The billionaires lost 3.2 percent of their total net worth, bringing the combined sum to $3.9 trillion, according to the Bloomberg Billionaires Index. The biggest decline belonged to Europe's richest person, Amancio Ortega, who lost more than $6 billion, while nine others dropped more than $1 billion, including Bill Gates, Jeff Bezos and Gerald Cavendish Grosvenor, the wealthiest person in the U.K.
Watch Next: Was Brexit the Modern Era's Biggest Foreign Policy Mistake?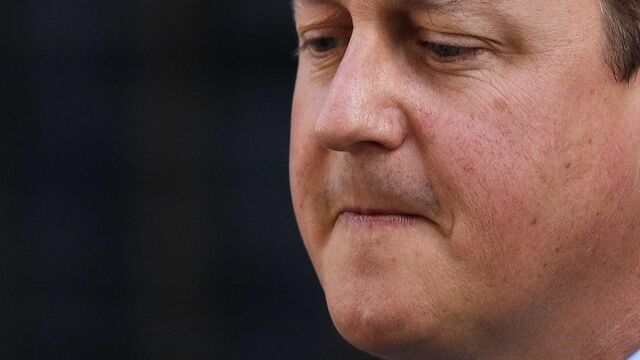 Before it's here, it's on the Bloomberg Terminal.
LEARN MORE