Tumble in U.S. Stock Futures Sets Off Limit Down Trade Curb
by
Contract prices hit a 'hard downside limit' when they fall 5%

Stocks plunging worldwide on results of British Brexit vote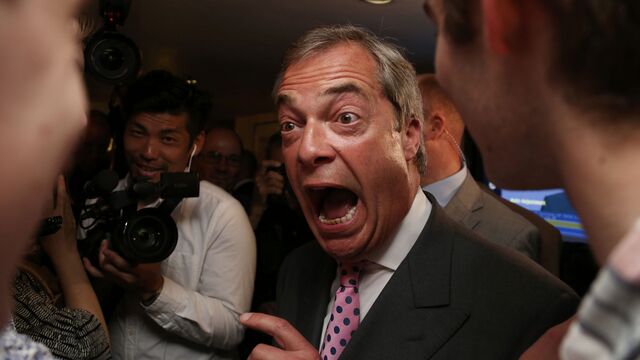 Waves of selling in stock futures sent S&P 500 indexes on the Chicago Mercantile Exchange into a limit-down trading curb.
The rules are triggered when S&P 500 contracts decline 5 percent from a reference price that is calculated in the last 30 seconds of trading on the previous day. E-mini futures plunged 5.07 percent to 1,999 and can't go any lower in the overnight session.
Stocks fell around the world Friday as U.K. voters looked likely to approve a referendum to secede from the European Union, a move that investors have warned will put a break on the already-fragile global economy. The S&P 500 had risen in three of the last four days and closed Thursday less than 1 percent away from its all-time high.
---

Full coverage of the referendum
---
Before it's here, it's on the Bloomberg Terminal.
LEARN MORE