The Brains Behind Eve Online on the Evolution of Humanity
CCP Games' founders have built a massively multiplayer online game "to inspire the manifest destiny of mankind."
Bloomberg News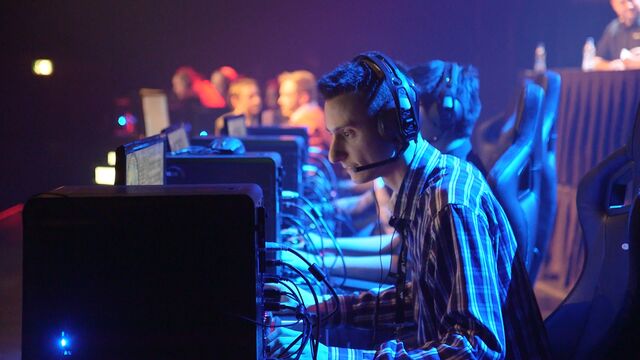 The Icelandic game studio CCP released Eve Online in 2003. Over the past 13 years, the game has turned into a cult hit, with 400,000 people spending hours every day exploring the Eve universe set in outer space. In many ways, the game had to come from Iceland. It's about Viking-type space warlords conquering opposing armies and gathering riches in a bleak, hostile world.

Hello World's host Ashlee Vance meets the founders of Eve to learn how the game developed and where it's heading. In the coming years, CCP plans to marry the story lines and sagas of Eve with a new virtual-reality shooter game called Valkyrie. The hope is that CCP might soon create the first major social network that takes place entirely in virtual reality.
Way beyond that, CCP thinks Eve is already training humans to adapt to life in space by teaching what intergalactic war, politics, and economics might look like.
— With assistance by Ashlee Vance
Before it's here, it's on the Bloomberg Terminal.
LEARN MORE