Oaktree's Howard Marks Says Brexit Not a 'Financial Catastrophe'
by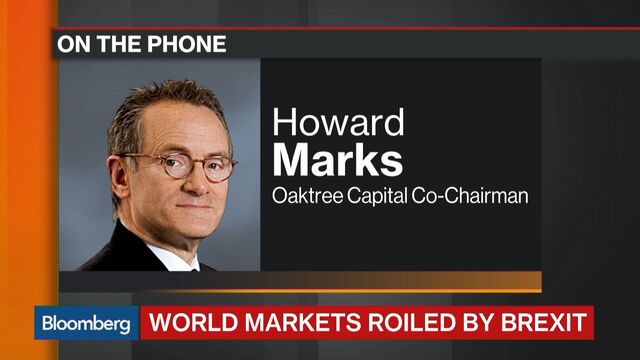 Howard Marks, the co-founder of Oaktree Capital Group LLC, said British voters' decision to leave the European Union isn't likely to have drastic consequences for the economies of the U.K. or the European Union countries in the long-term.
"Are people going to produce less? Are people going to buy less?" Marks asked rhetorically in an interview Friday with Bloomberg Television's Erik Schatzker. Though the referendum will have significant psychological effects, he added, "I have trouble viewing it as a financial catastrophe."
Before it's here, it's on the Bloomberg Terminal.
LEARN MORE