July May Be Back on the Table at the Fed — For a Rate Cut
by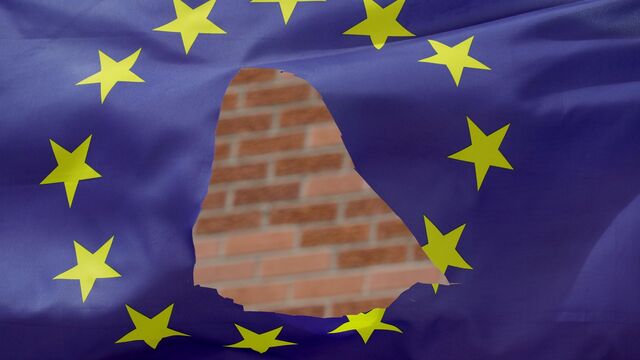 Forget about Federal Reserve tightening this summer. In the aftermath of the U.K. referendum, the market is implying higher odds of a rate cut than a hike.
The pricing on federal funds futures contracts currently imply a 10 percent probability that the Fed will reduce interest rates in July, with a zero percent chance of a hike. Zip. In fact, implied probabilities signal that all the way through February 2017, looser policy is more likely than a continuation of the central bank's tightening phase.

As recently as Thursday, traders viewed the proposition of whether the Fed would raise rates by year-end as a coin flip.

The bank said it is "carefully monitoring" the financial market fallout stemming from Brexit, which has seen investors stampede into safe havens and dump riskier assets en masse.
It's true that in times of market turmoil, like that on full display this morning, federal funds futures provide cloudier insight into traders' expectations for the path of the central bank's policy rate, as volatile markets and poor liquidity affect pricing. At one point in February, while market havoc reigned, traders saw the possibility of negative policy rates in the U.S.
However, current pricing does reflect the views of some analysts, like Warburg Asset Management Head and Chief Economist Carsten Klude, who suggested in a note to clients this morning that there was a chance the Fed could lower rates during the summer if the volatility that has ensued in the wake of the referendum persists.
As data suggests Britain's vote to leave the EU will have further addled the dot plot, "the topic of a U.S. rate hike will be postponed forever and a day," says Klude.
Before it's here, it's on the Bloomberg Terminal.
LEARN MORE