Investors' Brexit Rollercoaster Ride, as Seen in Three Charts
By
Swings in pound, yen and Treasuries show shock of outcome

Markets were priced for pain in lead-up to referendum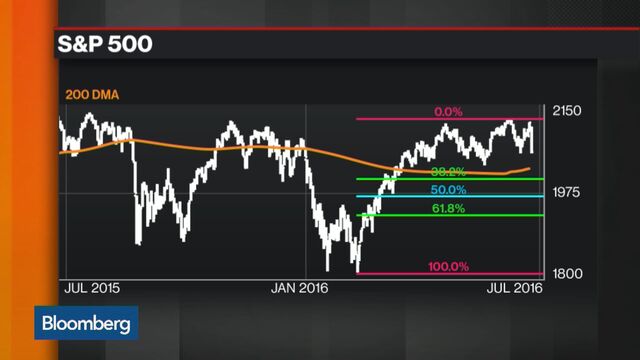 Panicked investors were whipsawed by global financial markets after Britain's vote to leave the European Union, with government bonds and currencies experiencing historic volatility.
Many asset managers were priced for pain before the vote, having bid up the pound in the lead-up to the ballot on predictions that the U.K. would opt to stay in the EU. Bookmakers had indicated about a 90 percent probability of a "Remain" victory. Instead, voters backed "Leave" by 52 percent to 48 percent.
The pound fell by the most on record against the dollar. Its tumble surpassed that of 1992's Black Wednesday, when the currency was forced out of Europe's exchange-rate mechanism.

Sterling reached $1.3229, the lowest since 1985, and traded at about $1.3650 at 3:26 p.m. in New York.
As sterling collapsed, Japan's currency, which typically gains during times of turmoil, soared. The yen strengthened past the 100-per-dollar milestone for the first time since 2013, adding to demand for this year's best-performing major currency.

Japan's currency touched 99.02 per dollar, before trading at about 102.20 in the New York afternoon.
The yen's gains put pressure on Japanese authorities to intervene to weaken the currency as its advance in 2016 threatens to unwind much of the impact of the Bank of Japan's record monetary easing.
In the bond world, the quest for safety drove yields on benchmark Treasuries toward record lows. At one point, the drop in 10-year yields was the steepest in seven years.

Before it's here, it's on the Bloomberg Terminal.
LEARN MORE