Hollande Says U.K. Exit Shouldn't Be Delayed as EU Needs Renewal
by and
EU must tackle its lack of popular support, ineffectiveness

France to continue coopertion with U.K., notably on defense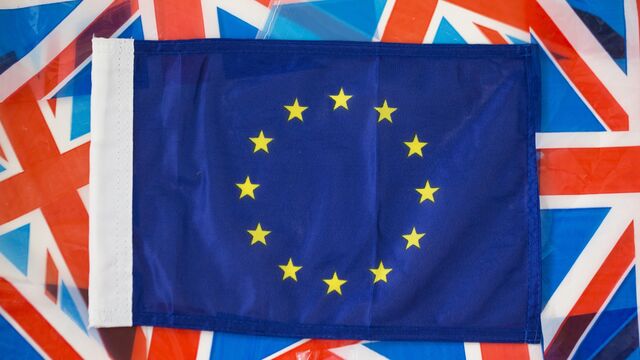 French President Francois Hollande said preparations for the U.K.'s exit from the European Union should get started so the bloc's remaining members can work on reforms to tackle the rise of populism.
"The British people have decided to leave the EU. This is a painful choice and I deeply regret it," Hollande said in Paris. "The U.K. will no longer be a member of the EU and the procedures written in the treaties should be implemented quickly."
Hollande is trying to shore up the European project in the wake of the British vote as the National Front leads calls for France to follow the U.K. in offering its citizens a ballot on whether to stay in the EU.
"The U.K. vote is severely testing the European Union," Hollande said. It forces us "to take a clear look at the ineffectiveness of the EU and people's loss of confidence in the European project. The danger of populism and extremism is huge."
France will continue to cooperate with Britain, notably on defense issues, Hollande added.
"France, for its own sake and for the U.K.'s, will continue to work with this great country, which is our friend," he said. "History and geography unite us in so many ways, economically, humanly, culturally and I don't forget our close defense alliance, which will be preserved."
Before it's here, it's on the Bloomberg Terminal.
LEARN MORE