Gold Producers Surge as Canada Stocks Outpace Peers After Brexit
by
S&P/TSX remains top developed equity market in the world

Barrick Gold leads as gold stocks surge to highest since 2013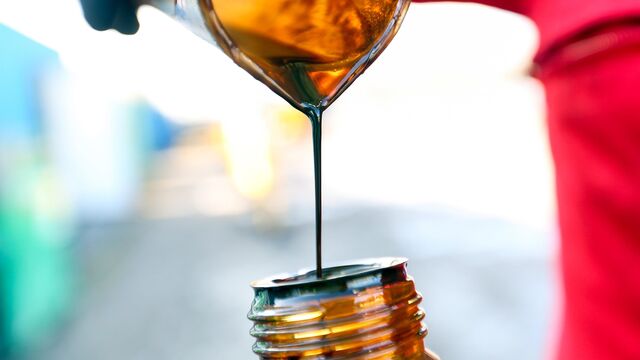 A surge in gold producers is sheltering Canadian stocks from the worst of the rout in global markets as investors rush to the precious metal for safety after Britain's shock vote to leave the European Union.
The S&P/TSX Gold Index soared as much as 8.4 percent and was up 5.2 percent at 11:26 a.m. in Toronto, the highest level since since April 2013 on a closing basis. Canadian equities remain the top-performing developed market in the world with a 7.2 percent gain, widening their lead on second-place New Zealand among 24 developed market countries, according to data compiled by Bloomberg.

The broader benchmark S&P/TSX Composite Index fell 1.4 percent, paring an earlier drop of as much as 2.4 percent. The MSCI World Index of developed markets plunged 4.4 percent, the most since August, as stocks across Europe and the U.S. plunged.
Britain's Prime Minister David Cameron resigned, saying he'd serve another three months, after a 52 percent majority rejected his pro-EU campaign, roiling global equity and bond markets. The surprise result comes after months of often bitter campaigning by both sides.
Barrick Gold Corp., the world's largest gold producer, jumped 5.6 percent while Goldcorp Inc. increased 4.7 percent as all 25 members in the gold gauge advanced. The price of gold soared the most since the height of the 2008 global financial crisis, up as much as 8.1 percent as futures trading volume was three times the average for this time of day. Gold for immediate delivery increased 4.4 percent to $1,318.04 an ounce at 11:51 a.m. in New York, after touching $1,358.54, the highest since March 2014.
The gains in gold producers offset slumps across most major industries in the S&P/TSX. Royal Bank of Canada and Toronto-Dominion Bank, the largest lenders in the nation, sank at least 2.3 percent to lead financial services stocks lower.
Encana Corp. and Cenovus Energy Inc. lost more than 3.5 percent as energy producers retreated with the price of crude in New York.
A gauge of the 19 Canadian companies with the greatest exposure to Europe tumbled 2.5 percent, twice the drop of the S&P/TSX. Concordia Healthcare Corp. retreated 9.2 percent, to the lowest level since October, to lead declines in the group. Brookfield Asset Management Inc. and Great-West Lifeco Inc. lost at least 1.7 percent. Lundin Mining Corp. plunged 5.4 percent.
Before it's here, it's on the Bloomberg Terminal.
LEARN MORE