For Currency Traders, a Quiet Thursday Then a Vertical Red Line
by
From Tokyo to Toronto, FX shops reel from the shock of Brexit

In Hong Kong, "paralyzed in fear, curled up fingers and toes"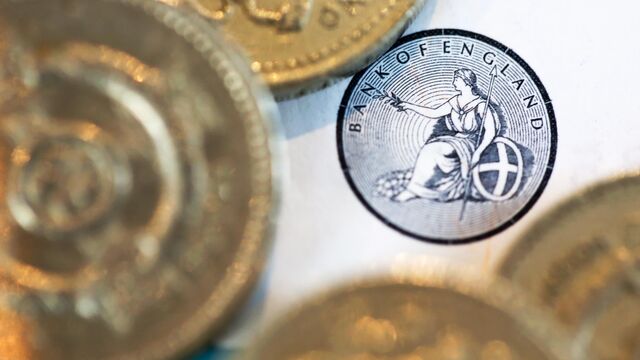 Ryan Nettles just can't stop looking at the vertical red line on his screen. The head trader at Swissquote SA, a bank in the bucolic hills outside Geneva, spent most of Thursday handling buy orders from clients who expected Britain to remain in the EU. The chart on his screen was mostly green as the pound crept above $1.50 overnight for the first time since December.
On Friday morning, the screens turned red. After Britons voted to leave, traders saw bid-ask spread widen to 20 times their normal level and sterling plunged to a 30-year low. The room filled with a thunderstorm of electronic bleeps -- each representing a completed trade -- while the TVs in each corner served up an endless parade of hand-wringing newsmakers.
"I stayed here all night after an hour of sleep," said Nettles who oversees nine traders, most of them red-eyed and unshaven this morning. "So far, we haven't had a problem filling orders even as spreads widened. Let's see how it goes.''
Like traders worldwide, Swissquote had braced for the worst but expected a "Remain" vote to prevail. Just in case, though, Nettles ordered pizza and plenty of coffee for the staff and reserved hotel rooms near the office, a half-hour drive north of Geneva's financial district, to give his traders a place to rest if needed -- though most spent the night at their desks.

"Coffee doesn't work on me anymore," Nettles said while traders behind him shouted "Watch the Pound! Watch the Pound!" bracing for a speech by British Prime Minister David Cameron.
The mood at Swissquote is emblematic of the turmoil at foreign exchange shops from Tokyo to Toronto. Around the world, traders spent nervous hours awaiting the results after polls closed Thursday night in Britain.
"I'm doing nothing," said Alan Richardson at Samsung Asset Management in Hong Kong. "I'm paralyzed in fear, curled up fingers and toes like in a horror movie."
At ETX Capital, a London brokerage for derivatives tied to currencies, equities and indices, traders hunched over their desks barking orders as they took calls from clients. ETX typically handles 3,000 trades overnight; Thursday night it did 35,000.
"I don't think it really sank in until about 2.30 that this was going to happen," said Joe Rundle, head of trading at ETX, who'd been at his desk since 7 p.m. "And then it was just selling and selling and selling."
Echoing 2008
At Swissquote, as reports started rolling in that the U.K. would most likely quit the 28-member bloc, traders stayed glued to their desks while other staffers tutted over the outlook for the EU without Britain, Britain without the EU. Shortly after dawn broke over Lake Geneva, the younger traders were saying they'd never seen anything like this. The greybeards said it echoed 2008 or even 2001.
"The market woke up to the unthinkable," said Peter Rosenstreich, the bank's head of market strategy.
Stephan Marie, Swissquote's head of currency trading, got on the phone with his five-year-old daughter to explain why he didn't come home last night. He'll likely be making more such calls in the weeks ahead as the significance of the vote sinks in and its effects reverberate through global markets.
"We were prepared for this situation, but I must admit we were surprised as we expected Remain to be the outcome," Marie said. "We don't know what will happen tomorrow, but it's fair to assume this will give opportunity for euroskeptics elsewhere to jump onto the same bandwagon. We have to prepare for periods of extreme volatility."
Before it's here, it's on the Bloomberg Terminal.
LEARN MORE