European Stocks Post Worst Drop Since 2008 as U.K. Votes Leave
By and
Trading volume surges across markets, volatility jumps

All 19 industry groups decline, with banks slumping most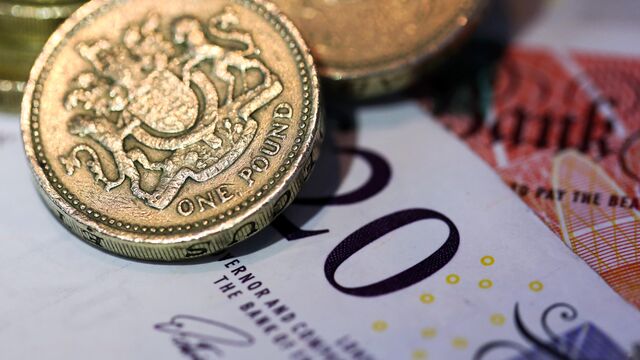 A shock vote favoring Brexit put an end to recent investor optimism, sending European stocks to their biggest plunge since the global financial crisis.
The Stoxx Europe 600 Index sank 7 percent at the close of trading, joining a global market selloff as 52 percent of U.K. voters opted to leave the European Union and Prime Minister David Cameron resigned. The FTSE 100 Index fell 3.2 percent, trimming a slump of as much as 8.7 percent as exporters gained amid a plunge in the pound.

The volume of shares changing hands on the European gauge was almost four times higher than the 30-day average, while it was almost fivefold for the British measure. A gauge of euro-area volatility rose 11 percent, after earlier jumping as much as 32 percent. All 19 Stoxx 600 groups fell, with banks and insurers slumping the most. The Brexit results are reversing a rebound that had lifted the benchmark by 7.8 percent in the past five days.
"This is a historic moment and we're looking into uncharted territory," said Ralf Zimmermann, a strategist at Bankhaus Lampe in Dusseldorf, Germany. "We expect a lot of volatility in the coming days. Banks will be the most hit, as we have a long period of uncertainty ahead with questions on how much will this affect the U.K. economy and whether there will be copy-cats in the rest of Europe."
To follow our referendum live blog, click here.

A gauge of lenders tumbled the most on record, with Societe Generale SA, Banco de Sabadell SA and Lloyds Banking Group Plc plunging more than 19 percent. Gold miners Randgold Resources Ltd. and Fresnillo Plc jumped at least 12 percent as demand grew for the precious metal as a haven asset.
It's been a wild ride for European equities in the past few weeks, as volatility surged in the run-up to the vote. The victory for "Leave" may fan speculation that more countries could withdraw from the EU. Central banks are standing ready to intervene, and Bank of England Governor Mark Carney said the lender can provide an extra 250 billion pounds ($341 billion) through its existing facilities. Banks have warned clients that some services may be limited as they braced for increased volatility.
Here's how other major national indexes in Europe performed today:
* Germany's DAX Index slid 6.8 percent
* The Swiss Market Index lost 3.4 percent
* France's CAC 40 Index declined 8 percent
* In peripheral Europe, Italy's FTSE MIB Index and Spain's IBEX 35 Index fell at least 12 percent, while Greece's ASE Index was the worst European performer, down 13 percent.
* Markets are closed in Sweden and Finland for the Midsummer Eve holiday.
Cameron said the U.K. will wait until a new prime minister is in place before triggering exit talks. In a secession scenario, the U.K. will have two years to negotiate its withdrawal from the EU. The Bank of England, the International Monetary Fund and company chiefs have warned that a Brexit could risk jobs, incomes, a plunge in the currency and damage to the U.K. economy.

Companies that get a majority of their revenue from the U.K. tumbled: British homebuilders Taylor Wimpey Plc and Persimmon Plc plummeted 28 percent or more. EasyJet Plc, the low-cost carrier which gets about half its sales from European markets excluding Britain, slipped 14 percent.
On the other hand, a weakening pound boosted shares of U.K. exporters. Compass Group Plc and British American Tobacco Plc, which get most of their revenue outside the country, gained at least 2.6 percent.
Julius Baer Group Ltd. dropped 9 percent after saying market turbulence triggered by Brexit could temporarily hit gross margins at wealth-management firms. Telefonica SA slumped 16 percent after people familiar with the matter said it's considering delaying the planned initial public offering of its Telxius infrastructure unit and the possible IPO of its U.K. wireless unit O2 because of market volatility.
Before it's here, it's on the Bloomberg Terminal.
LEARN MORE