business
Volumes 700% Higher Than Normal Test Dark Pools, Exchanges
By
Morgan Stanley's dark pool was said to be offline in London

Stock volatility triggered extended opening auctions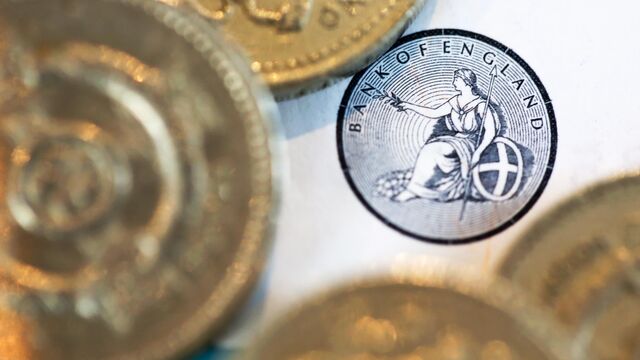 A turbulent start to the open of the London market propelled trading volume as much as 700 percent higher than normal, while at least one dark pool was suspended as investors around the globe digested U.K. voters' decision to leave the European Union.
While the London Stock Exchange was functioning properly, many stocks took longer than normal to start trading amid a spike in volatility. Trading normally begins about a minute after the start of the opening auction, but some stocks took as long as 15 minutes.
"A number of stocks were going into volatility halts at the open," Mark Hemsley, chief executive officer of Bats Global Markets Inc.'s European unit, said in a phone interview. "We're just seeing really high volumes. It's a heavy day, but we're nowhere near our peak capacity rates."

The shock Brexit decision sparked an outpouring of buying and selling: European markets saw 25.5 billion euros ($28.3 billion) in trading -- at least half of a typical day's volume -- by just 9:10 a.m., according to Bats, which operates the biggest exchange in Europe.
Morgan Stanley's dark pool, also known as a broker-crossing network, was offline this morning, according to three people familiar with the matter who asked not to be named, citing confidentiality. Such suspensions during fast-moving markets are routine, two of the people said. The pool is up and running now. Morgan Stanley declined to comment.
"The first hour was pretty horrific," Rob Boardman, chief executive officer for Europe of Investment Technology Group Inc., an electronic broker and dark-pool operator, said in a phone interview. "There was almost no trading before 8:10 a.m. because prices were just bouncing around, stocks struggling to open. Now we're actually seeing volume go through the market properly, prices are becoming a bit more real."
London's stock markets automatically pause after excessive price swings, with the LSE's thresholds ranging from about 3 percent to 10 percent or more. If orders exceed that range, the stock automatically goes into an auction before resuming trading.
Bats says equities on its European platform are subject to price collars, which reject orders that stray too far from previous reference prices. The thresholds range from about 5 percent to 10 percent.
The New York Stock Exchange announced it would widen its price collars to 10 percent for all stocks. The company said premarket trading was heavier than usual. Today will also see a volume boost from the annual rebalancing of FTSE Russell's stock indexes. In 2015's rebalancing exercise, U.S. equity trading jumped by more than 10 billion shares.
While extended auctions are to be expected on such a volatile day, there are signs, based on how markets in Asia performed, that the infrastructure has the capacity to withstand the shock of Brexit, said Philip Gough, chief executive officer of Convergex Ltd.'s London-based brokerage.
"When you look at how the Asia infrastructure held up, I didn't hear of any issues," Gough said by phone. "The capacity people have put into technology is drastically different than a few years ago. So far everything has held up."
— With assistance by Zimri Smith, and William Canny
(
Updates with NYSE widening price collars in ninth paragraph.
)
Before it's here, it's on the Bloomberg Terminal.
LEARN MORE