El-Erian Says Brexit Good News Is That at Least It's Not Lehman
by and
This is 'not a payment and settlement crisis,' he says

Perella Weinberg's Steel says corporations will be resilient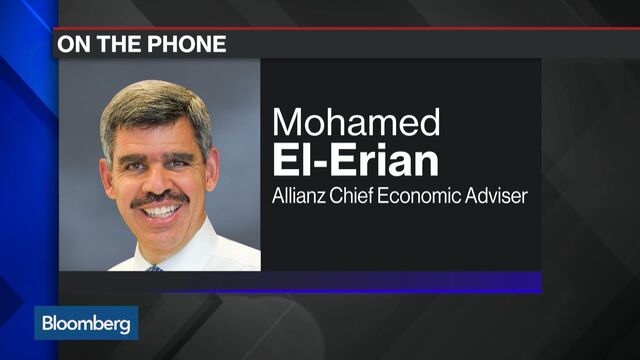 Allianz SE's Mohamed El-Erian said the global financial system is better able to withstand the U.K.'s exit of the European Union than the collapse of major banks in 2008.
"It can be a significant financial shock," he said of the "Leave" vote Friday in an interview on Bloomberg Television. "But the good news: This is not Lehman. This is not a payment and settlement crisis that results in a sudden stop for the global economy. It is a shock to the institutional set-up. It will cause some major financial moves, and you're going to see the financial sector move a lot more than technology when the dust settles."
The pound plunged to the lowest since 1985 and global stocks tumbled after 52 percent of U.K. voters rejected staying in the EU. El-Erian said he hopes the election is a wake-up call to elected officials about how frustrated their citizens are with slow economic growth. Policy makers, immobilized by political tension, have failed to address high debt levels, boost investment in infrastructure and reform labor markets and tax laws, he said earlier this week.
Economists, business executives and some government leaders who spent weeks warning of the risks of a "Leave" vote are now focusing on minimizing the damage and looking beyond immediate market fluctuations. Bob Steel, the chief executive officer of Perella Weinberg Partners, said in an interview that corporations will be resilient in the long term.
'People Get Organized'
With dealmaking, "there will be a pause as people evaluate, but there won't be a dramatic change in the trajectory, or a change in the ambitions, of companies," he said. "The ambitions of companies to build large franchises won't change. They'll just be prosecuted in a different way," he added. "When you have large shocks or surprises, people get organized pretty quickly."
While the S&P 500 dropped 2.3 percent as of 9:56 a.m. in New York, the index is still up slightly since Dec. 31. That compares with a drop of 38 percent in 2008, the year when Lehman Brothers Holdings Inc. failed and other large banks required government bailouts as credit markets froze.
El-Erian said the investors suffering most Friday include funds that made aggressive bets that the pound would climb.
"The last few days have sucked in a lot of people. I think that the levered accounts in particular, the levered longs, are vulnerable," said El-Erian, who is chief economic adviser at Allianz and also a Bloomberg View columnist.
"You're going to see lots of margin calls," he said. "And there isn't that much liquidity available. I suspect that in lots of places, traders are scrambling right now trying to figure out how to get back onside. So yes, people have been sucked in. Having said that, there's also cash on the sideline."
Watch Next: El-Erian Says Europe's 'Plan B' Is Critical to Markets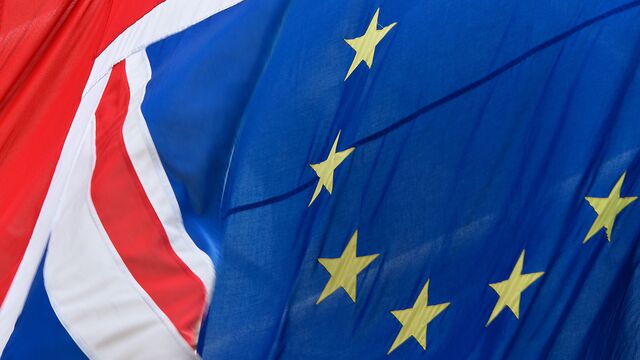 Before it's here, it's on the Bloomberg Terminal.
LEARN MORE