U.K. Stock Decline After Brexit Vote Tempered by Exporter Gains
By
Shares of ARM, AstraZeneca climb, as do gold producers

FTSE 250 of more domestic companies getting hit the most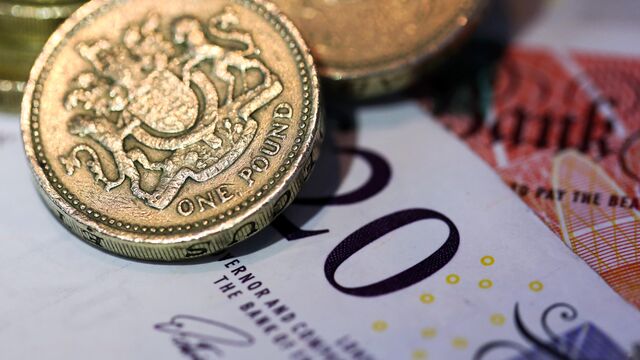 A slide in U.K. equities after Britons voted to leave the European Union was tempered by exporters, which gained amid a plunge in the pound.
The FTSE 100 Index fell 3.2 percent at the close, the most since January. The benchmark trimmed a slump of as much as 8.7 percent as chip designer ARM Holdings Plc and drugmakers AstraZeneca Plc and GlaxoSmithKline Plc, which get most of their revenue outside the U.K., gained at least 3.4 percent. The pound plunged to a 30-year low against the dollar. The FTSE 250 Index of smaller, more domestic companies sank 7.2 percent, its biggest plunge since 1987.
The referendum results triggered a selloff across global risk assets, with U.K. stocks staying lower after U.K. Prime Minister David Cameron resigned. The volume of FTSE 100 shares changing hands was almost five times the 30-day average, data compiled by Bloomberg showed. Homebuilders were the worst performers, with Persimmon Plc and Taylor Wimpey Plc plummeting at least 27 percent, while Randgold Resources Ltd. and Fresnillo Plc jumped more than 11 percent as demand grew for gold as a haven.

"The drop is the FTSE is not as bad as the futures were calling it," said Colin Morton, a Leeds, U.K.-based portfolio manager at Franklin Templeton Investments. His firm manages $743 billion. "There's been a bit of a rally: the major part of the rally has been driven by the larger, international defensive companies -- Unilever, GlaxoSmithKline, AstraZeneca -- which are predominantly overseas earnings businesses. The big negative reaction comes in a lot of the financials and domestic companies, housebuilders."
Futures on the FTSE 100 had tumbled as much as 9.7 percent as the prospect of Brexit became certain. The final tally showed voters had backed "Leave" by 52 percent versus 48 percent for "Remain." The government's pro-EU campaign was defeated by more than 1 million ballots, and Cameron said there needs to be a new prime minister in place by October. Both the Bank of England and European Central Bank said they're ready to provide liquidity.
Bulls had buoyed the FTSE 100 by 6.5 percent in the last five sessions -- the biggest jump since February. Sentiment reversed after the vote, and lenders Barclays Plc and Lloyds Banking Group Plc tumbled 17 percent or more.
The U.K. will have two years to negotiate its EU exit -- the first ever from the 28-nation union. As debate heated up in the run-up to the vote, a gauge of U.K. stock volatility climbed to levels not seen since 2011 and investors piled into cash. Recent signs have pointed to an economic slowdown, and the possible consequences of Brexit may include a spike in inflation, a rise in unemployment and even a recession.
To follow our referendum live blog, click here.
The FTSE 100 resumed an annual decline, after having erased it earlier. Even after today's losses, it remains among the best performers in major western European markets.
"The real challenge is how the next two years will play out," said Christian Stocker, a strategist at UniCredit Bank AG in Munich. "The low points we saw in February will definitely be severely tested. It won't be possible to get rid of this uncertainty for the next few months. Earnings won't start reflecting the changes until a few quarters from now, but in the meantime investors are scared."
Thursday's vote had become the biggest tail risk for investors, according to a Bank of America Merrill Lynch Global Research report this month. Despite gains in recent days, traders pushed the cost of hedging against stock declines to a record levels.
While the FTSE 100 has doubled since the birth of the EU in 1993, that's a lackluster performance versus the rest of Europe. It's been a historically disfavored market: save for a brief change of heart in 2013, fund managers have been underweight U.K. stocks every month for the past nine years, Bank of America surveys showed.
Currency moves will be crucial for London-listed shares, as about three-quarters of FTSE 100 sales are generated overseas, according to JPMorgan's estimates. That has caused a rift in Europe's biggest stock market, helping the benchmark this year outpace the FTSE 250. It's a reversal of a trend that's been in place every year but one since the financial crisis.
---

For full coverage of the referendum, click here
---
Before it's here, it's on the Bloomberg Terminal.
LEARN MORE