Asian Stocks Head for Worst Rout Since August on Brexit Shock
by and
Japan bears brunt of selling; Topix index loses more than 7%

HSBC slides in Hong Kong, while gold stocks rally in Sydney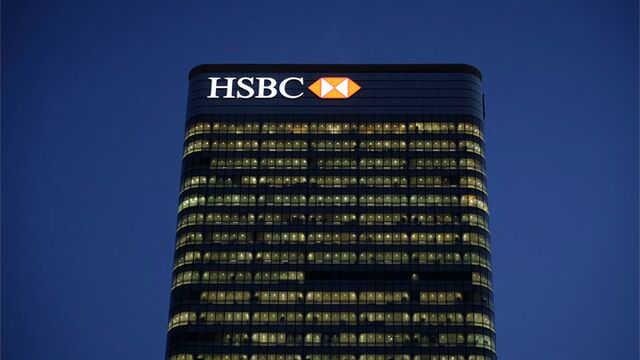 Asian stocks headed for the steepest slump in 10 months as Britain's vote to leave the European Union stunned investors, raising concern that a divided Europe will further damage global growth.
The MSCI Asia Pacific Index fell 4.1 percent to 124.69 as of 4:03 p.m. in Hong Kong. Japan's Topix plunged the most since 2011 and S&P 500 Index futures sank 3.3 percent. The U.K. voted to quit the EU after more than four decades in a rejection of the continent's postwar political and economic order, prompting Prime Minister David Cameron to resign and pressuring markets around the world.
"Fear is normally easier to profit from than greed. This is what we are seeing today," said Ang Kok Heng, Kuala Lumpur-based chief investment officer at Phillip Capital Management Bhd., which oversees $630 million in Kuala Lumpur.

The Hang Seng Index lost 2.9 percent, paring declines of as much as 5.8 percent. HSBC Holdings Plc, which gets a third of its revenues from Europe and has the second-biggest weighting on the Hong Kong stock gauge, sank 6.6 percent. South Korea's Kospi tumbled the most since May 2012 and Australia's S&P/ASX 200 Index fell 3.2 percent. Volumes Friday were at least 63 percent above average in Japan, Hong Kong and Australia.
The debate over Britain's future dominated trading in June, with anxiety over the economic impacts of a Brexit, and the boost it could give to anti-establishment sentiment globally, stoking market volatility around the world.
Markets Rattled
Concern that the U.K. could secede has rattled stock markets this month, wiping more than $1 trillion from global equity values last week alone. Bookmakers have been predicting a much lower chance of a "Leave" vote since last week. Central bankers including Federal Reserve Chair Janet Yellen have indicated a victory for Brexit would destabilize global markets.
Central banks across Asia pledged to take action as needed to avert any breakdown in financial-market liquidity. Bank of Japan Governor Haruhiko Kuroda and Japan's Finance Minister Taro Aso, whose country currently heads the Group of Seven, highlighted that six major developed nation central banks have currency-swap lines at the ready to provide liquidity. South Korea and India were among those reported to have intervened to smooth trading in their currencies.
Divorce Talks
---

For full coverage of the referendum, click here
---
The final tally, announced just after 7 a.m. London time, showed voters had backed "Leave" by 52 percent to 48 percent. The government's pro-EU campaign was defeated by more than 1 million ballots. The vote sets the U.K. up for years of bitter divorce talks with the EU and deals a body blow to Cameron, who said such a result would tip the country into recession.
Gauges of equity volatility across Asia surged. The HSI Volatility Index in Hong Kong rose 13 percent, while the Nikkei Stock Average Volatility Index climbed 17 percent. The KOSPI 200 Volatility Index gained 24 percent.
"I'm doing nothing. I'm paralyzed in fear, curled up fingers and toes like in
a horror movie," Alan Richardson, a Hong Kong-based money manager at Samsung Asset Management Ltd., said by e-mail. "I was very confident it will be IN."
Yen Soars
The Topix plunged 7.3 percent, the most in Asia. The gauge is down 22 percent already in 2016. Brexit fear has pummeled Japanese stocks more than other markets amid concern a vote to leave the EU could push investors into haven assets such as the yen. The currency soared past 100 per U.S. dollar for the first time since November 2013. Morgan Stanley had warned that losses on the Topix will be bigger than elsewhere in Asia should Britain opt to leave the EU.
Toyota Motor Corp., Japan's biggest company, plunged 8.7 percent in its worst day since the depths of the global financial crisis. Tata Motors Ltd. tumbled 9.9 percent in Mumbai, dragging India's S&P BSE Sensex to the steepest drop since Feb. 11. Tata Motors, whose Jaguar Land Rover unit gets a quarter of its sales from Europe, was the Sensex's worst performer. Tata Steel Ltd., which has plants in the U.K. and the Netherlands, lost 9 percent.
The Hang Seng Index halted a five-day gain as HSBC Holdings tumbled the most since November 2011. With Hong Kong's stock market housing companies that get a bulk of revenues from the U.K., it's hostage to any pound volatility a Brexit may bring. 
With Hong Kong's currency pegged to the greenback, a drop in the sterling would mean lower revenue for companies in the city when converted to the home currency. Some companies like HSBC Holdings and Standard Chartered Plc have a more direct link with the U.K.
New Zealand's S&P/NZX 50 Index slid 2.3 percent, while Taiwan's stock index had its worst decline since Jan. 4. Vietnamese shares fell 1.8 percent and equity gauges in Indonesia, Thailand and the Philippines dropped at least 1.3 percent.
Before it's here, it's on the Bloomberg Terminal.
LEARN MORE