Germany's Lower Saxony Defends its Role as VW Anchor Shareholder
by
'We won't change,' says Lower Saxony Economy Minister

TCI and other investors have criticized Lower Saxony's role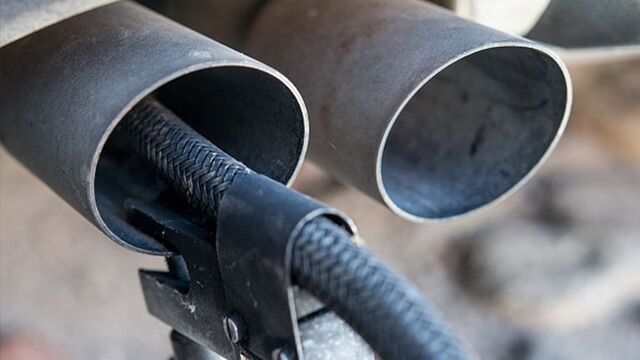 The German state of Lower Saxony will keep its 20 percent voting stake at Volkswagen AG, shrugging off investor criticism of its special role at the scandal-hit carmaker.
"We won't change," Lower Saxony Economy Minister Olaf Lies said on the sidelines of a press conference in Hanover, Germany. "We continue to see ourselves as a long-term, strategic investor who wants VW to be economically successful and at the same time we care about the locations here in Lower Saxony."
Lower Saxony, which is guaranteed two out of 10 investor seats on Volkswagen's supervisory board, has been criticized for prioritizing jobs in the region and thwarting reforms. The state's influence has been slammed by institutional investors, including TCI Fund Management, as hindering an overhaul in the aftermath of the emissions-cheating scandal and contributing to weak profits.
"I do see their arguments," said Lies. "It's perfectly understandable. They want a company that earns good money to earn even more money."
Close-Knit Shareholders
Volkswagen's corporate governance came under fire on Wednesday at the automaker's first annual shareholder meeting since the diesel crisis erupted in September. Most key decision-makers are company veterans, and outside investors have little influence as 89 percent of the voting stock is controlled by a close-knit group, comprising Lower Saxony, the Porsche-Piech clan and Qatar. Also, workers hold half the seats on the supervisory board and often ally with Lower Saxony on major decisions.
There was a rare crack in that cohesion when Lower Saxony abstained from what is typically a ceremonial vote at the annual meeting, declining to back former Chief Executive Officer Martin Winterkorn and current VW brand chief Herbert Diess. The two executives are under investigation over allegations of market manipulation, and Lower Saxony said it didn't want to interfere in the probe.
Lies downplayed any deeper rift, saying relations between the state and other key shareholders are "constructive" and characterized by "mutual respect."
Lower Saxony's shareholding dates back to the Nazi regime seizing funds from labor unions to help finance the construction of Volkswagen's main factory in Wolfsburg. After the war, Allied Forces transferred the stake to the German state as trustee when the manufacturer was privatized in 1960. Lower Saxony's veto rights are enshrined in the so-called Volkswagen Law, which the European Commission unsuccessfully tried to abolish.
Before it's here, it's on the Bloomberg Terminal.
LEARN MORE