Twilio Raises $150 Million Pricing IPO Above Marketed Range
by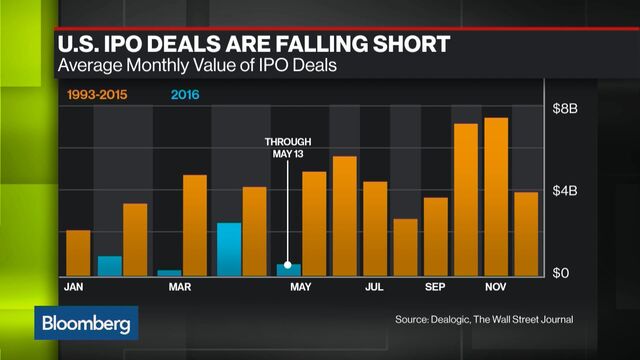 Twilio Inc., the maker of mobile and web applications backed by Bessemer Venture Partners, raised $150 million in its initial public offering, pricing the shares above the marketed range.
The San Francisco-based company priced 10 million Class A shares at $15 each, according to a statement Wednesday, after offering them for $12 to $14 apiece. The shares will start trading Thursday, listed on the New York Stock Exchange under the symbol TWLO.
At the IPO price, Twilio has a market value of about $1.23 billion.
Twilio is only the second venture capital-backed technology company to go public this year, as highly valued startups hesitated to list shares in a market plagued by volatility, interest-rate uncertainty and the slowest start to global offerings since the financial crisis.
Acacia Communications Inc., the maker of equipment and software for communications networks backed by Matrix Partners, Commonwealth Capital Ventures and Summit Partners, raised $119 million in May, including an overallotment to underwriters.
Twilio had more than 28,000 active customers at the end of March, according to company filings. They include enterprise-software company Box Inc., department-store chain Nordstrom Inc. and rideshare company Uber Technologies Inc.
Even with notable customers on its bench, Twilio has yet to make a profit. Though revenue grew 88 percent to $167 million in 2015, it posted a net loss of $36 million. In 2014, its revenue jumped 78 percent to $89 million, while net loss was $27 million. The company said it expects its revenue growth rate to decline over time.
WhatsApp Inc., the messaging service owned by Facebook, accounted for 17 percent of Twilio's revenue last year.
Twilio plans to use proceeds from the offering for general corporate purposes, including investing in engineering, sales and marketing and to enhance its technology platform, according to the prospectus.
Goldman Sachs Group Inc. and JPMorgan Chase & Co. led the offering.
Before it's here, it's on the Bloomberg Terminal.
LEARN MORE