Credit Suisse: The S&P 500 Will End the Year Lower Than It Started if the U.K. Goes 'Full Brexit'
From U.K. politics to U.S. stocks.
by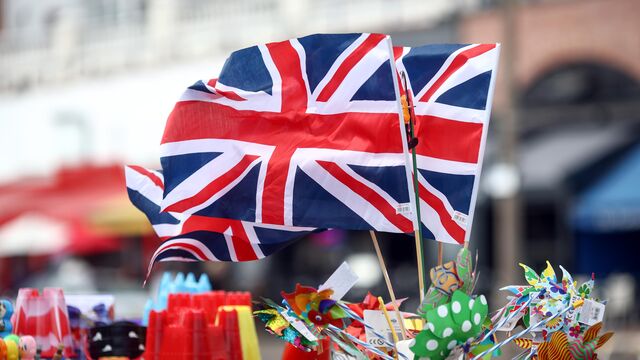 The S&P 500 started the new year around 2,050, but analysts at Credit Suisse Group AG say the market will end the year lower if the U.K. does, in fact, vote to leave the European Union. 
Right now, the firm has a yearend target of 2,150 for the S&P, meaning it would rise about 3 percent from yesterday's close. However, the team, led by Andrew Garthwaite, said it will lower that target by from 7.5 percent to 2,000 if a "full Brexit" goes through. In that situation, the U.K. would take steps to leave the EU almost immediately, rather than spend several months negotiating before a potential second referendum. 
"Into a full Brexit scenario, the impact of a stronger dollar (including the implications on both commodities and the renminbi) and disruption to the European growth cycle would be cause for us to revise down our S&P 500 year-end target," the analysts wrote.

If Brexit does take place, then sectors that include financials, U.K. real estate, and transportation would be most at risk, given current correlations with British government bond yields and sterling. On the other hand, sectors that could prove more sheltered include pharmaceuticals, consumer staples, and energy. 
A U.K. departure from the euro zone would also affect European equities, the Credit Suisse team wrote. The firm said it will lower its yearend target for the FTSE 100, to 6,200 from 6,600, and for Euro Stoxx 50, to 2,950 from 3,350. The FTSE is currently trading around 6,250 and the Euro Stoxx 50 is at 2,980.
However, the team said it is not ready to turn bearish on equities as a whole, given bond that markets look relatively expensive and that it expects a further shift of assets from bonds into equities, once yields rise.
"Put simply, equities are neutrally valued in a world where real estate, TIPs [Treasury Inflation-Protected Securities], government bonds and thus credit are expensive," the team said in an earlier note. 
Before it's here, it's on the Bloomberg Terminal.
LEARN MORE