Five Things You Need to Know to Start Your Day
Get caught up on what's moving markets.
by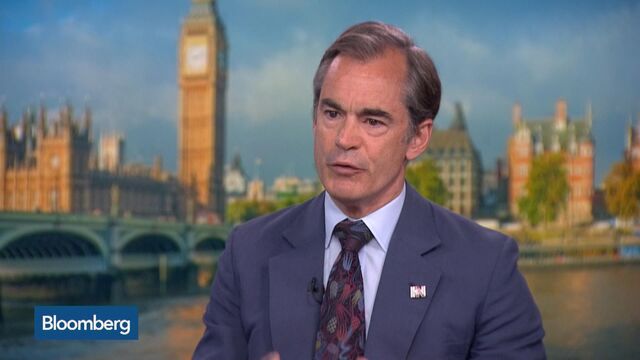 Want to receive this post in your inbox every morning? Sign up here.
Yellen to face congress, markets are waiting for the Brexit vote, and Trump has troubles. Here are some of the things people in markets are talking about today.
Yellen testimony
Federal Reserve Chair Janet Yellen begins her two-day testimony to Senate and House lawmakers today. As this is an election year, she is likely to face a grilling on the economy and the Federal Reserve's policy responses. The dollar is falling this morning ahead of her appearance in Washington.
Brexit latest
Markets seem to be making up their mind that the Brexit referendum will result in a vote for the U.K. to remain in the European Union, and bookmakers have it as close to a certainty. This morning the pound climbed to the highest level since January 4 and was trading at $1.4758 at 6:06 a.m. ET. If there is a surprise, and the U.K. does vote to leave, here's a look at some investments that should do well. 
Markets tread water
After yesterday's moves, markets are somewhat becalmed this morning. The MSCI Asia Pacific Index advanced 0.8 percent overnight with shares in Japan and the Philippines leading the gains. In Europe, where this morning the German constitutional court ruled in favor of the ECB's OMT bond buying program, the Stoxx 600 Index was 0.2 percent higher at 5:58 a.m. ET, while London's FTSE 100 Index was 0.3 percent lower. S&P 500 futures were 0.4 percent higher. 
Brazil bankruptcy and Venezuela warning
Phone company Oi SA filed for bankruptcy protection on a Brazilian record of 65 billion reais ($19 billion) in debt after talks with creditors stalled on a debt-for-equity swap that would have virtually wiped out shareholders. Staying in South America, Moody's Investors Service has warned that Venezuela is "highly unlikely" to have enough hard currency to meet debt payments due this year. Moody's said that state-owned oil company Petroleos de Venezuela SA is likely to default before the sovereign.
Trump trouble
Presumptive Republican presidential nominee Donald Trump removed Corey Lewandowski as his campaign manager yesterday as his efforts to get his campaign back on track following the recent slide in polling continue. Filings show that Trump has fallen far behind Democratic presumptive nominee Hillary Clinton in fundraising in May, with his campaign ending the month with $1.3 million on hand compared to her $42.5 million.
What we've been reading 
This is what's caught our eye over the last 24 hours.
Before it's here, it's on the Bloomberg Terminal.
LEARN MORE