Goldman: This Election Is So Unusual That Economic Models Won't Help Predict the Winner
Electoral models of diminishing returns.
by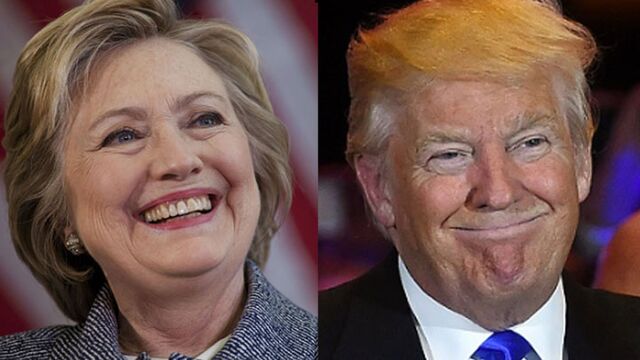 The 2016 U.S. Presidential Election is going to be one for the history books, but good luck trying to use recent economic data to predict the winner.
That's the message from a team of Goldman Sachs Group Inc. analysts led by U.S. Political Economist Alec Phillips. They write that while economic data can often help predict the future U.S. president, this year will be different. 
"By August, economic data typically give way to public opinion polling as the more useful predictor of the election outcome," the team writes. "While these models provide a good rule of thumb in a 'normal' election, our subjective view is that they are less likely to work well this year."
For what it's worth, reasonably strong U.S. economic trends currently point to a Democratic win, Goldman notes. The three-month payroll trend around 116,000 and Goldman's second-quarter GDP growth prediction of 3.1 percent, implies the incumbent party coming out on top.
However, the picture looks quite different when what's called the "time for change" factor is taken into account. First popularized in a model by Alan Abramowitz at Emory University, this factor uses things like GDP, the current president's approval rating, and whether they have been in power for one or two terms to predict whether the incumbents will stay in power.
Unfortunately for the Democrats, Goldman believes that this could be one of the only parts of traditional economic models that actually matters this year given the strong support an outsider like Donald Trump has received and overall dissatisfaction with many areas of the government. 

Still, Goldman writes that the predictive power of such models may be diminished given the relatively smaller (direct) role played by the U.S. economy in this election. According to a June Gallup survey, 38 percent of respondents said economic problems were the most important issue facing the country — lower than the share at the same time in either of the previous two presidential elections. 
"While the economy will be an important factor in this year's election as it always is, it looks likely to be a key consideration for fewer voters this year than in other recent elections," the Goldman team concludes.
Before it's here, it's on the Bloomberg Terminal.
LEARN MORE