Odd Lots: How Fed-Watching Became a Thing
Tim Duy gives his best tips for parsing the U.S. central bank.
by and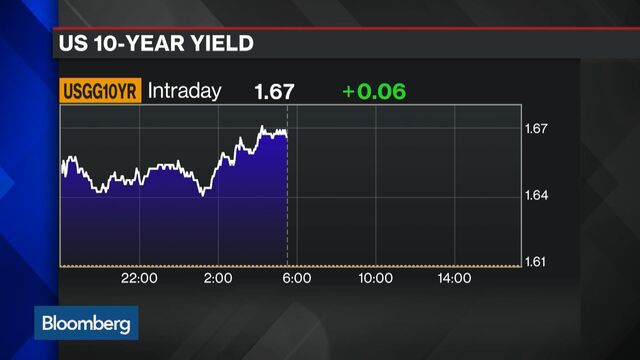 Subscribe to Bloomberg Odd Lots on iTunes Podcasts
Subscribe to Bloomberg Odd Lots on Pocket Casts 
Every week, hosts Joe Weisenthal and Tracy Alloway take you on a not-so-random walk through hot topics in markets, finance, and economics.
When Federal Reserve Chair Janet Yellen speaks, the world pays attention — and one group is especially attentive. 'Fed-watchers' have made a career out of analyzing and dissecting the words and actions of monetary policymakers particularly in the aftermath of the 2008 financial crisis that has seen the U.S. central bank launch a plethora of new stimulus programs.

This week we speak to one of our favorite Fed-watchers. Tim Duy is the professor of practice and senior director of the Oregon Economic Forum at the University of Oregon, a Bloomberg contributor, and author of the aptly-named Tim Duy's Fed Watch. He walks us through how the central bank came to dominate market discourse, and gives his tips on how best to engage in a bit of Fed-watching of one's own.
Before it's here, it's on the Bloomberg Terminal.
LEARN MORE