business
El-Erian Links 'Strange Risks' Like Brexit to Faltering Economy
By and
Brexit is a 'big question mark' for institutional structure

Allianz's El-Erian cites 'very unusual financial conditions'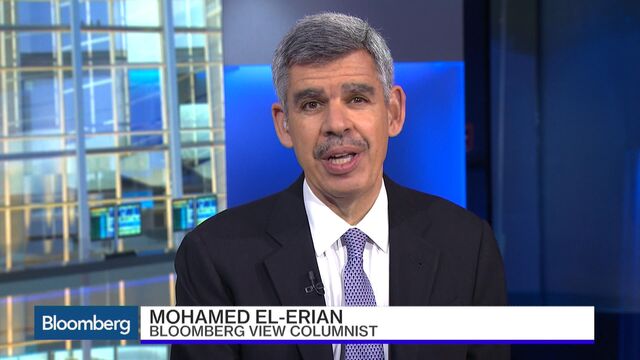 Allianz SE's Mohamed El-Erian said the prospect of a U.K. exit from the European Union shows how politics can accelerate economic disruption.
"When you run an economy at low growth for a long time, strange things start to happen," El-Erian said Monday on Bloomberg Television. "Strange risks start to occur. And Brexit is yet another one. So is the anti-establishment movement that has given rise to the Brexit referendum."
British voters will decide June 23 whether to stay in the EU, amid concern that a so-called Brexit would spark turmoil across global markets. Stocks slumped earlier this month as polls showed the "Leave" campaign winning support, and rebounded Monday after a shift in voter sentiment.
"We have very unusual financial conditions," including negative interest rates in some nations, said El-Erian, who is chief economic adviser at Allianz and also a Bloomberg View columnist. "And now you start putting a big question mark on the institutional structure, particularly in Europe."
He said government leaders need to address high debt levels, boost investment in infrastructure and reform labor markets and tax laws to stoke growth. Instead, democracies have relied too much on central banks, which is only a partial solution, according to El-Erian.
"This is messy politics getting in the way of good economic policies," he said, citing regions from Japan to India to Europe. "It's all about messy politics. As a result, economic policy finds it very hard to be coherent."
El-Erian previously worked at Allianz's Pacific Investment Management Co. where he clashed with Bill Gross before resigning from the money manager in 2014. He was once widely viewed as a possible successor to Gross in running the Pimco Total Return Fund. Gross left Pimco for Janus Capital Group Inc. later that year.
Watch Next: El-Erian on Currency Volatility and Fed Credibility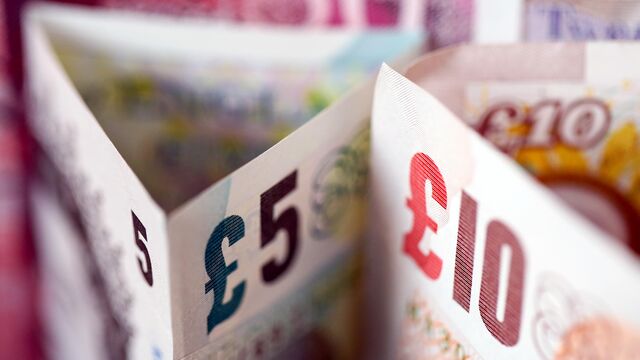 — With assistance by Katherine Chiglinsky
Before it's here, it's on the Bloomberg Terminal.
LEARN MORE