Brazil Tops Activist Killings List Amid Commodities Price Slump
By
Global Witness reports record year of deaths from land defense

Mining-related deaths jump 70 percent, group says in report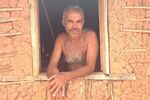 When Father Josef Wasensteiner received a call on Christmas Eve to tell him that a friend and active forest defender had turned up dead, the Catholic priest was devastated, but not surprised.
"This community is one in conflict," said German-born Wasensteiner, who immigrated more than 30 years ago to the edge of Brazil's Amazon in Codo, Maranhao state.
Antonio Isidio Pereira, a community leader, is one of 50 people killed defending land or the environment in Brazil last year, according to a report released Monday by advocacy group Global Witness. That puts Brazil at the top the group's annual list. Against a backdrop of weakening commodity prices, the group also said last year was the worst year on record for killings.
"The environment has become a new battleground for human rights," said Billy Kyte, the lead researcher for the report. "Increasingly we are witnessing the collusion between government and corporate actors in acts of violence against activists."
Brazil's federal environment protection agency, Ibama, referred questions to the Minister of Justice. The Ministry of Justice had no comment.
Global Witness' list includes 16 countries where it identified killings of environmental activists, using its own vetting process to determine what fatalities classify. It recorded 185 killings in 2015, the highest number since it began tracking fatalities in 2002. Deaths in Brazil jumped 72 percent from 29 in 2014.
Mining Deaths
While the majority of Brazil's issues with conflict were related to logging and agribusiness, Global Witness recorded nearly a 70 percent surge in the number of deaths related to people defending land against mining around the world, accounting for 42 of the 185 killings last year.

Mining-related violence was most severe in Colombia, Peru and the Philippines, where the group said companies may be boosting production to compensate lower prices. In Peru, 80 percent of the 69 killings recorded since 2002 were mining-related, the report said.
Falling commodity prices could be exacerbating the situation communities face when trying to defend their land against both the legal and illegal extraction of valuable resources, Kyte said.
"The lowering of social and environmental standards may be fueling increased conflict with local communities," he said. "Companies may also be taking bigger risks to increase profits by encroaching into previously untouched areas rich in resources."