Roach Slams Economists in Ivory Towers as Populist Anger Mounts
by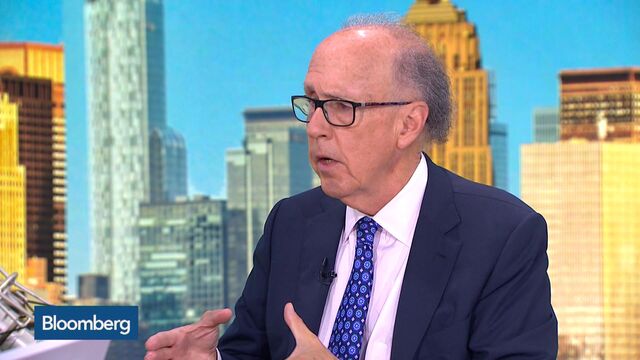 Stephen Roach, a senior fellow at Yale University, said the economics world needs to do more to make itself relevant before a surge in populist politics sets back progress in globalization.
"Like all card-carrying economists, I embrace trade liberalization and globalization," Roach told Tom Keene and Francine Lacqua in a Bloomberg Television interview. "But it is a theory that is unconnected with what is going on in this populist backlash in middle classes in the U.S. and Europe and other places."
Roach, a former Morgan Stanley non-executive chairman in Asia, says there must be an acknowledgment that "adjustments" in times of economic crisis have real-world repercussions. Donald Trump has tapped into voter anger to win the Republican party's nomination for president, while Europe has seen some anti-immigrant parties gain traction with the public.
"We have got to do a better job in understanding that disconnect rather than sit here in our ivory towers and say everything is going to be fine in the long run because the world always adjusts to stresses and strains that trade places on middle class wages and jobs," Roach said.
He said these developments are "wrenching" to workers and families, and that theories need to be updated or "we will let these populist politicians grab control of the reins in very, very dangerous ways."
Before it's here, it's on the Bloomberg Terminal.
LEARN MORE