business
Five Things You Need to Know to Start Your Day
Get caught up on what's moving markets.
By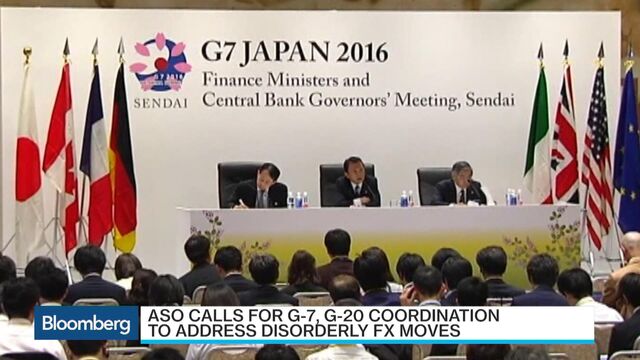 Want to receive this post in your inbox every morning? Sign up here.
Brexit campaigning gets suspended after the murder of a lawmaker, markets are higher, and Sanders is still not dropping out of race. Here are some of the things people in markets are talking about today.
Murder of British lawmaker
Some days markets can seem particularly cold-blooded. Today, tragically, is one of those days, as we see the pound rally and equities rise across the world as investors reassess the odds of Britain voting to leave the European Union following the murder of 41-year old British lawmaker Jo Cox. News of her death led to the immediate, and continuing, cessation of the rancorous campaign for the June 23 referendum. 
Markets rise
The MSCI Asia Pacific Index rose 0.7 percent overnight as markets reassessed the risk of a Brexit vote, and the yen halted its rally. In Europe, the Stoxx 600 Index was 1.3 percent higher at 5:55 a.m. ET, with waning Brexit risks again viewed as the primary driver of sentiment. S&P 500 futures were 0.1 percent lower.
Oil rises
Crude is rising this morning after suffering its biggest weekly drop in more than two months. West Texas Intermediate futures were 1.5 percent higher at $46.90 a barrel at 6:10 a.m. ET. Russia's Energy Minister Alexander Novak said in an interview on Bloomberg TV yesterday that low oil prices could last for 10 to 15 years. 
Yen intervention coming?
Japan's Finance Minister Taro Aso warned overnight that he'd "like to take firm action in line with G-7 and G-20 agreements" following the Japanese currency's 5 percent rally this month. Traders were not convinced by the politician's statements as the weakness in the yen following his comments had reversed within hours. The yen was trading virtually unchanged at 104.30 to the dollar at 6:20 a.m. ET.
Sanders not stepping back, yet
Vermont Senator Bernie Sanders is still refusing to publicly accept defeat in the race for the Democratic presidential nomination, despite acknowledging he will only have "a role" in the process of defeating Republican Donald Trump. For the GOP, sponsorship difficulties for the party's national convention are starting to emerge as a growing number of prominent U.S. corporations opt to drop or scale-back their support of the event. 
What we've been reading 
This is what's caught our eye over the last 24 hours.
Before it's here, it's on the Bloomberg Terminal.
LEARN MORE