Carney Goes Back to the Future With Brexit Comments in 1975 Echo
by
Historical documents reveal former governor made pleas on vote

BOE governor has staunchly rebuffed critics of his stance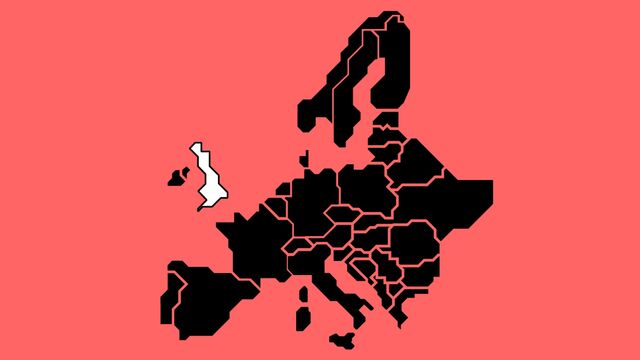 Those saying Mark Carney is too outspoken on Brexit should take a look at the history books.
While the current Bank of England governor has been lambasted for his interventions in the debate, in 1975, less than a month before the U.K.'s only other referendum on its relationship with Europe, one of his forerunners issued a far more personal and impassioned plea.

"I am hopeful that the outcome of the referendum will be positive and that thereafter this country will be able to play a full and active role among the nations of Europe," then governor Gordon Richardson said, according to a document from the BOE archives. "I must confess that I sometimes have to rub my eyes to be sure that I am not dreaming; that we really are deliberately engaged on a constitutional innovation as unsuitable and destabilizing as the referendum we now await."
It's a far cry from Carney's more cautiously phrased statements. While the BOE has warned of the global economic damage an exit could wreak, the governor stopped short of giving an opinion on what the outcome should be. Even so, he's had to staunchly defend his stance and this week penned a letter that hit back against his critics.
Political Tussle
As governor of a now independent BOE, Carney's comments have drawn ire from Brexit supporters and one lawmaker has even called for his resignation. Senior Conservatives Michael Howard and Iain Duncan Smith accused the BOE and the Treasury of a "woeful failure" to present "a fair and balanced analysis," and "Leave" campaigner Bernard Jenkin wrote to the governor warning him against any further public comment.
Such concerns didn't dog Richardson, who in a speech just three days before the vote, implored Britons to take a "wise, far-sighted and honorable" decision and continue to make a "special contribution to Europe and to the world beyond."
Back then, more than two-thirds supported membership of the European Economic Community. And Richardson was almost apologetic as he welcomed the result of the June 5, 1975 referendum.
"Our hesitation and apparent halfheartedness about Europe must have sorely tried the patience of our friends abroad," he said, according to the text of a June 26 speech. "In the event, the decisive result of the vote has triumphantly vindicated the goodwill and trust which your government, above all, have so long shown towards us."
National Debate
While those comments were made before the central bank became independent from government, Carney may find some of Richardson's warnings from 41 years earlier are still pertinent.
"As I follow our national debate, I must confess I sometimes have difficulty in identifying the relevance and internal consistency of many of the arguments," Richardson said in the May 9, 1975 speech. "We in the bank at least are well aware of the emotions which can be aroused by the issues and of the harm that can be done in such a campaign."
Before it's here, it's on the Bloomberg Terminal.
LEARN MORE