Personal Finance
Wanted: Big Returns, Low Risk. (And Millennials? They Want 10.2%)
The average stock market yield globally: 3.8 percent.
by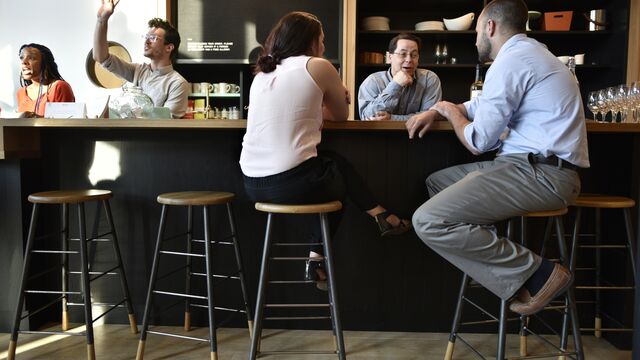 Incredibly optimistic. That's the attitude of investors around the world toward the minimum annual income they want from their investments.
The average expectation in a recent survey: 9.1 percent. Americans and millennials set the bar highest, at 11.1 percent and 10.2 percent, respectively. 
The average stock market yield globally: 3.8 percent. 1 That's a big blended global stock market yield. It includes returns from the FTSE, S&P 500, CAC, DAX, Shanghai, Nikkei, ASX, Hang Seng, Bovespa, and Mexbol, the report says, and is the average forward 12-month yield across the 11 indexes as of May 18.  And benchmark interest rates in major developed markets are at 0.5 percent or lower—or negative.

The expectations of financial advisers also appear high, according to the new global investor study by asset manager Schroders. The study, which surveyed 20,000 investors across 28 countries, found that advisers around the globe wanted to generate a minimum of 7.9 percent a year for clients—lower than what the investors wanted but still high given the low interest rates. U.S advisers cited 5 percent as their target for annual investment income. 


At the same time, global risk tolerance seems low. Investors want to get that 9.1 percent with little risk to principal, and they don't expect to hold their investments through market cycles. A little over three years was the average holding time cited for investors (3.4 years for U.S. investors); for advisers it was an average of 4.3 years (5.3 years for U.S. advisers). 
Those holding periods "may be fine for cash and certain types of bonds," the report concluded, "but it will often prove too short a time period to counteract the volatility associated with equities." Fewer than 20 percent of respondents said they hold their investments for at least five years.

Then there are the millennials. Talk about youthful optimism. Their average income expectation of 10.2 percent a year, according to the study, compares with 8.4 percent for investors 36 and older.
Twenty percent of millennials were hoping for annual income from their investment of 15 percent or more.
They don't want to hold investments long, either. Two-fifths said they were "comfortable with holding assets less than a year."  2 On average, the millennials surveyed hold investments for 2.3 years. That makes sense if they are saving for a home or another short-term goal.

But wait. A cadre of wildly hopeful respondents skewed the study results somewhat, so overall expectations aren't quite as outlandish as they seem. For example, while 18 percent of advisers wanted investment income of at least 10 percent, and 7 percent cited 20 percent or more, 49 percent had more realistic expectations of an annual income stream of 2 to 5 percent. 
Some investors are worried about the bite that inflation can take out of their income. Almost 8 percent cited beating inflation as the top reason for choosing an investment. The same percentage cited the importance of getting back at least what they invested. 
How many cited "the long-term potential growth of the amount invested" as the top criterion?
That would be 7.8 percent. 
Before it's here, it's on the Bloomberg Terminal.
LEARN MORE