U.S. Stocks Recover, Pound Erases Drop as Odds on Brexit Decline
by and
Bookmaker odds on U.K. leaving EU drop after lawmaker's death

Oil sinks with metals amid concerns over supply, world growth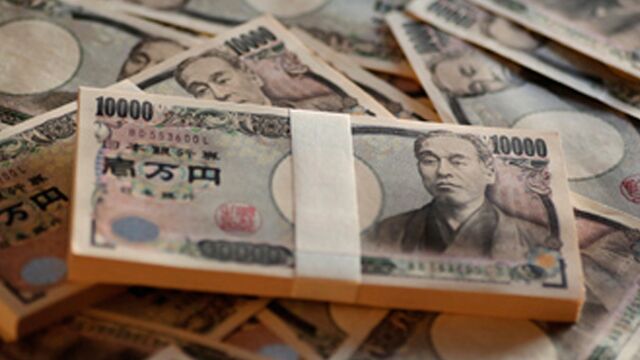 U.S. equities recovered from a five-day retreat, while the pound erased losses after the killing of a British lawmaker coincided with diminished odds the U.K. will vote to leave the European Union.
The S&P 500 Index wiped out all of a 1 percent decline, while futures on the Euro Stoxx 50 gauge advanced amid a steady, day-long easing in bookmakers' odds on the U.K. exiting. The pound ended little changed after sliding as much as 1.3 percent. Campaigning for the referendum was suspended by both sides Thursday after Labour Party lawmaker Jo Cox was murdered as she met constituents in her district. Treasuries gave up most of their gains, while oil tumbled to a one-month low amid a selloff in industrial and precious metals.

Traders noted that the U.S. equity rebound coincided with a deterioration in chances Britons would elect to leave the EU, as tracked by Oddschecker's survey of bookmakers' implied probability. Those odds slid below 38 after surpassing 44 hours earlier. Others said a snap-back in markets was unsurprising given how fast stocks fell at the open, with the S&P 500 dropping to as low as 2,050.37, roughly where it began a rally on May 24. The so-called Brexit debate has dominated trading this week, with Janet Yellen saying the looming vote was a factor in the Federal Reserve's decision to hold rates Wednesday.
"Recent polls have shown Brexit is too close to call, or leaning in the direction of leaving," said Mark Luschini, chief investment strategist at Philadelphia-based Janney Montgomery Scott LLC, which manages $54 billion. "That campaign cooling a bit could provide relief to investors that think further campaigning will help drive votes in the direction of a Brexit. How sticky of a sentiment that will be is yet to be determined."
More than $2 trillion had been wiped from the value of global equities over the past week, as speculation the U.K. will leave the 28-nation bloc intensified amid anxiety over central bank policies. The Bank of Japan's decision to leave its stimulus unchanged came less than 12 hours after the Fed reined in its projection for rate increases this year. The Bank of England and Swiss National Bank also kept rates unchanged, citing worries about the potential damage caused by Brexit. The referendum is due to take place on June 23.
For an overview of central bank concerns about Brexit, click here.
Stocks
The S&P 500 was up 0.3 percent to 2,077.99 as of 4 p.m. in New York, halting its steepest run of daily losses since Feb. 11. Sentiment has soured from a week ago, when the measure climbed toward a record on optimism that a mix of low interest rates and moderate economic growth would continue to support higher stock prices.
Data Thursday showed initial jobless claims rose more than forecast last week, while the cost of living in the U.S. excluding food and fuel rose in May, propelled by rising rents.
The Stoxx Europe 600 Index dropped 0.7 percent, trimming almost 50 percent of its losses in the last hour of trading, while the MSCI Emerging Markets Index slid 1 percent to a three-week low. 
Index futures foreshadowed a mixed day for Asia, with contracts on Australian and South Korean benchmarks rising at least 0.5 percent in most recent trading, while those on indexes in Hong Kong fell. Nikkei 225 Stock Average futures added 0.6 percent to 15,460 in Osaka, before sliding 1.9 percent to 15,565 on the Chicago Mercantile Exchange.
Currencies
The pound wiped out its decline versus the dollar to end Thursday down less than 0.1 percent to $1.4203. The currency gained 0.3 percent against the euro.
Cox was meeting constituents in West Yorkshire in the north of England when she was attacked. The Guardian newspaper reported an eyewitness saying Cox's assailant had shouted "Britain First." That's the name of a group that campaigns against immigration and Britain's membership in the EU.
The yen jumped 1.7 percent to 104.26 per dollar, strengthening for a fifth day to the highest level since 2014. The currency gained against all 31 of its major peers after Bank of Japan Governor Haruhiko Kuroda and his board stood pat on stimulus, opting to continue to gauge the economic impact of their negative interest-rate policy ahead of an election next month.
The Bloomberg Dollar Spot Index, a gauge of the greenback against 10 major peers, slipped 0.2 percent. While Fed officials still forecast two 25 basis-point rate hikes this year, traders have cut back their bets on an increase, pricing in only a 2 percent chance of a boost in July and less than 40 percent odds of one as late as February 2017.
The Colombian and Argentinian pesos, along with the Peruvian sol, were the worst performers in emerging markets.
Bonds
Yields on 10-year U.S. Treasuries added one basis point, or 0.01 percentage point, to 1.58 percent, after falling as much as six basis points to 1.52 percent. Rates on 30-year debt also trimmed declines, after retreating to their lowest level in 16 months.
The yield on similar-maturity German bonds fell below minus 0.03 percent for the first time, while Japan's reached as low as negative 0.21 percent and Australia's dipped below 2 percent for the first time ever. Rates on Switzerland's 30-year bonds dropped below zero for the first time on record.
Commodities
West Texas Intermediate crude sank 3.8 percent to $46.21 a barrel, bringing its tumble over six sessions to 9.8 percent on speculation that an easing global supply disruptions will offset a retreat in U.S. oil stockpiles.
Output in Canada is expected to ramp up this month after wildfires cut production. While U.S. crude inventories dropped for a fourth week to 531.5 million barrels, they remain about 33 percent above the five-year seasonal average, the U.S. Energy Information Administration said Wednesday.
Gold for immediate delivery reversed course to fall 1 percent to $1,278.43 an ounce, after earlier touching its highest price since July 2014. Silver sank 1.9 percent.
Copper led losses among base metals, driving the London Metal Exchange LMEX Metals Index down 1.8 percent, the most in more than a month, amid concern the global economy is losing strength. Nickel, aluminum and zinc all slipped at least 1.4 percent in London.
Before it's here, it's on the Bloomberg Terminal.
LEARN MORE