Biggest Indian Bank Says Bad-Loan Firms Hindered in Clean-Up
by
Nation's asset-reconstruction companies key to bad-debt fight

Indian banks has 8 trillion rupees of stressed assets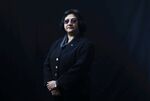 Indian asset-reconstruction companies, a key component in the nation's fight against banks' bad loans, lack the capital to make a big dent in the nation's more than $100 billion of stressed assets, the chairman of the country's largest lender said.
The country may need better-capitalized foreign firms to step in to purchase and turn around banks' soured credit, State Bank of India's Arundhati Bhattacharya said in an interview in her office on Monday. SBI has held discussions with many of these ARCs about the outlook for stressed assets in the country, Bhattacharya said, declining to name any of the firms.
India's 16 ARCs -- created after the passage of a 2002 law to help reorganize nonperforming credit -- buy stressed loans from banks and recover it either by turning the company around or by selling it off later. The firms have enough capital now to buy at most about 1 trillion rupees ($14.9 billion) of bad debt, according to estimates from brokerage Aditya Trading Solutions, or less than 13 percent of the total held by India's banks.
"On one side, Indian asset reconstruction companies have capital constraints and, on the other side, their speed of resolution is not better than banks," Bhattacharya said. "Instead of stripping and selling assets, they also need to get proper bandwidth to do a proper turn around of companies."
Debt Swap
Ridding banks' balance sheets of bad loans that are now at a 15-year high is crucial to reviving credit growth and furthering Prime Minister Narendra Modi's goal of creating jobs in India's $2 trillion economy. Stressed assets, which include bad debt and restructured loans, rose to 11.3 percent of total loans as of Sept. 30, central-bank data show.
Underscoring the willingness of authorities to take extra measures to resolve banks' bad loans, the Reserve Bank of India also announced Monday a program that allows heavily indebted companies to apply to convert part of their loans into equity or convertible debentures. Chinese policymakers had been considering debt-equity swaps earlier this year to help clear the country's own tally of bad loans, which are at the highest in more than a decade.
To bolster the ability of Indian ARCs to handle bad loans, Finance Minister Arun Jaitley has proposed easing ownership rules to allow a single investor to fully own any of the firms and has also signaled he may raise the limit on foreign ownership from 74 percent. This will allow foreign ARCs to set up well-capitalized units in India without local partners.
"Many foreign ARCs which have proven their ability in turning around companies are keen on coming here," Bhattacharya said. "They are well funded and have the necessary management bandwidth."

Private equity buyers including TPG and KKR & Co. are flocking to India, lured by prospects of buying stressed assets at deep discounts in a nation that expanded at a world-beating 7.6 percent in the year ended March 31. KKR also holds a stake in India's International Asset Reconstruction Co.
Even with the ARCs, Bhattacharya said more capital is needed in the banking system to bolster loan growth. India has pledged to add 500 billion rupees to state-run lenders by 2019 to boost capital buffers, which the State Bank chief says isn't enough to spur lending in Asia's third-largest economy. Further capital will be provided above this target if needed, Jaitley told reporters in New Delhi on June 6.
"If you really want credit to speed up and infrastructure financing to take center stage, then more capital is required," Bhattacharya said. "Growth capital is required if credit growth has to be in double digits."
Before it's here, it's on the Bloomberg Terminal.
LEARN MORE