At WPP, the Ketchup Ads Come With a Side of Prime-Time TV
by
Entertainment unit co-finances TV shows for rights, profit

Agencies' new ventures can create conflicts, critics say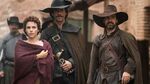 A hit television show in Spain saves its biggest surprise for the credits: It's co-produced by a unit of WPP Plc, an advertising giant known more for marketing soap, ketchup and soft drinks than for making TV programs.
"El Ministerio del Tiempo" ("Ministry of Time"), which appears on state-run channel La 1, is part of a small but growing business at WPP, the world's largest advertising company, financing TV productions. WPP's GroupM Entertainment also backs Discovery Channel's "World's Toughest Trucker,'' about road haulers navigating extreme routes, and the National Geographic Channel's "Hustling America,'' about con artists.
WPP's foray into producing its own shows, not just creating ad spots or even branded content to be placed on networks, reveals the increasingly blurry lines that used to separate various parts of the broadcasting industry. Digital players like Facebook Inc. and Google Inc. have pushed onto advertisers' turf, while online retailer Amazon.com Inc. offers its own series directly to customers. In turn, ad agencies including WPP and Dentsu Inc. are starting to dabble in businesses like entertainment and publishing.
Some advertisers say the agencies' new initiatives can create conflicts, undermining their traditional role as advocates for the brands they represent. Last week, the U.S. Association of National Advertisers, which represents retail giants like McDonald's Corp., Wal-Mart Stores Inc. and Procter & Gamble Co., lashed out at agencies over their expanding role, saying some were using new ventures to help them pad clients' bills without sufficient disclosure. 
Investigators hired by the ANA said in a report that some agencies were steering ad spending toward entities in which they had a financial interest. The report, which focuses on media buying practices, doesn't name agencies or single out specific initiatives.
For a primer on the ad-agency rebate debate, click here.
GroupM, the media-buying unit of WPP, says it has safeguards in place to prevent conflicts. But some media auditors, who track brands' spending, say an agency that makes its own shows might be tempted to direct clients' advertising purchases toward networks that run its own programs.
"This is dangerous when you have people responsible for buying air time also selling and financing programs,'' said Brian Jacobs, a media auditor in London.

WPP Chief Executive Officer Martin Sorrell, speaking at the company's annual meeting in London last week, called the study "one-sided and not at all independent." He declined to elaborate.
In its own statement, WPP's media-buying unit said: "GroupM is straightforward with clients concerning our proprietary media products and the value they provide; clients always exercise an informed opt-in to participate."
WPP isn't alone in venturing into programming. Dentsu Aegis Network, part of Japan's Dentsu, is also dipping its toe into the business through a unit called Story Lab. The division manages European format sales and brand partnerships for "Sasuke," a TV sports competition aired in 157 countries and known in the U.S. as NBC's "American Ninja Warrior."
Denstu Aegis declined to comment on its production operations and called the U.S. advertisers' study an "insubstantive report with subjective methodologies and anonymous input."
Other ad agency companies, such as Omnicom Group Inc. and Interpublic Group of Cos., produce brand-sponsored entertainment, but they say they stop short of developing shows independently from ad clients.
The American Association of Advertising Agencies, a trade body, this year published guidelines stating that agencies can forge commercial relationships with entertainment producers, as long as they are separate from deals with advertisers. It added that in such cases, the relationships are confidential and need not be disclosed to clients.
GroupM Entertainment operates independently from GroupM's media-buying operations in order to prevent conflicts of interest, Richard Foster, CEO of GroupM Entertainment, said in an interview in March, before the report came out. Its production activities offer clients good opportunities to advertise around hit shows, and they are under no obligation to take part, he said. GroupM Entertainment employs about 40 people and operates in 20 markets.
"We should be breaking down barriers, forging new models and providing benefits and striking new partnerships with the people we are working with," Foster said. "It's called strengthening the media marketplace.''
In return for its investment in TV, GroupM's production unit may get to share ownership or profits from the programming, as well as receiving advertising air time, Foster said.
Foster said GroupM's approach was suited to a changing television market in which digital services like Netflix and Amazon Prime are commissioning programming. In the past, broadcasters mostly made their own shows or bought them from independent producers. While advertisers spend more than $175 billion a year worldwide on TV, that money is being carved up among a growing number of outlets.
"It's not difficult to get programs made; it's highly competitive and there's not enough money in the system,'' Foster said. "We looked at what could we put into the system and how could we add benefit and what could we extract for ourselves.''
Before it's here, it's on the Bloomberg Terminal.
LEARN MORE