pursuits
U.S. Stocks Decline as Investors Shun Risk Before Fed, BOJ Meet
By
CBOE volatility index posts biggest jump in six months

Microsoft to buy LinkedIn for $196 a share, or $26.2 billion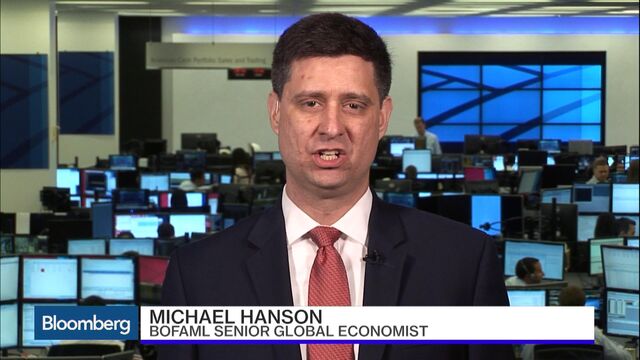 U.S. stocks dropped, with the S&P 500 Index falling to a three-week low, as investors wavered amid a pair of coming central-bank events and Britain's vote on European Union membership that have sowed anxiety.
Equities swung between gains and losses before a retreat accelerated as European stocks closed at their lowest in almost four months. A measure of volatility posted the biggest two-day jump since a selloff last August. Raw-material, industrial and technology shares fell the most, losing more than 1.1 percent. LinkedIn Corp. soared 47 percent after Microsoft Corp. said it's buying the company in a deal valued at $26.2 billion. Microsoft sank 2.6 percent.
The S&P 500 fell 0.8 percent to 2,079.06 at 4 p.m. in New York, amid the longest losing streak in a month and the worst three days of losses since Feb. 9. The Dow Jones Industrial Average lost 132.86 points, or 0.7 percent, to 17,732.48. The Nasdaq Composite Index slid 0.9 percent. About 6.7 billion shares traded hands on U.S. exchanges, 4 percent below the three-month average.
"Concern is lingering about the continued effectiveness of central banks, global growth and worries of deflation," said Matt Maley, an equity strategist in New York at Miller Tabak & Co LLC. "Everybody's going to be focused on the Brexit vote, but they have to keep an eye on the other issues as we move forward."
As evidence of increasing worry, the CBOE Volatility Index surged 23 percent Monday to 20.97, the most since December and the biggest back-to-back jump since Aug. 24. The measure of market turbulence known as the VIX closed above 20 for the first time since Feb. 29. A preference for safety was also apparent today as U.S. Treasuries extended a rally to a fifth day, the longest since February.

Recent declines have signaled a shift in sentiment after as much as $3.3 trillion was added to equities since mid-February. Investors are reassessing the rally amid lackluster economic growth and concerns about the potential fallout from a June 23 referendum that will determine Britain's membership in the European Union.
Also keeping investors on edge is the Federal Reserve's monetary policy review on Wednesday, despite no change predicted for interest rates. Based on Fed funds futures prices, traders don't see at least even odds for a rate increase until after February. The Bank of Japan also has a policy meeting scheduled this week.
The S&P 500 rallied as much as 16 percent from a 22-month low in February to approach within 0.6 percent of an all-time, before posting a three-day slide amid simmering growth worries and Brexit anxiety. The index is 2.4 percent from its record set almost 13 months ago, after losing its grip Friday on the 2,100 level, an area where other rallies during the past year have faltered.
'Very Cautious'
"Uncertainties are growing so we have to be very cautious," said Leonardo Lara, chief investment officer at FCS Asset Management in Sliema, Malta. His firm manages about 500 million euros ($564 million). "We are concerned about different risks for the global economy -- political uncertainties, central banks with no well-defined actions, commodities prices. Investors have more to lose than to win."
In Monday's trading, all of the S&P 500's 10 main industries declined, with raw-materials, technology and industrial companies falling more than 1.1 percent. Consumer staples, financial and health-care stocks decreased at least 0.7 percent. Utilities were little changed.
Technology shares in the benchmark slid 1.1 percent, paced by Microsoft's retreat and a 2.3 percent decrease for Facebook Inc. Short-seller Andrew Left of Citron Research is betting the stock will decline, saying it's too expensive and will lose market share to competing social media platforms such as Snapchat. Facebook declined to comment. Apple Inc. fell 1.5 percent after Japan's Nikkei Asian Review reported annual iPhone shipments will fall for the first time since 2007 this year, citing people familiar with the matter.
Tech, Airlines
Even as the broader technology sector declined, the Solactive Social Media Index rose 3.7 percent, the most since October 2014, as the gauge was boosted by Microsoft's acquisition of LinkedIn. Twitter Inc. snapped a four-day skid with a 3.8 percent increase.
Airlines tumbled, dragging industrial shares lower, with a Bloomberg index of U.S. carriers marking the biggest drop in four months. Analysts see lower travel agency sales in the second quarter, in addition to a near-term impact from the mass shooting in Orlando. United Continental Holdings Inc. and American Airlines Group Inc. fell at least 4 percent. The Dow Jones Transportation Average lost 1.1 percent.
Raw-materials stocks in declined 1.3 percent, led by International Paper Co., which
fell 2.8 percent. Dow Chemical Co. and Monsanto Co. lost at least 1.3 percent as the group declined for a third day, the longest losing streak in five weeks.
Archer-Daniels-Midland Co. led consumer staples companies lower, falling 2.8 percent. Food producers and retailers dropped, with Kroger Co., Kellogg Co. and Whole Foods Market Inc. slipping more than 1.5 percent. Thirty-four of the group's 36 stocks declined on Monday.
Energy Slips
Energy producers slipped after erasing a 1 percent gain as crude oil faded, closing at a one-week low. Marathon Petroleum Corp. dropped 6.7 percent and Valero Energy Corp. sank 4.5 percent, overshadowing Exxon Mobil Corp.'s 0.7 percent climb, as well as gains of 2 percent in Devon Energy Corp. and Transocean Ltd.
Among other shares moving, gun makers Smith & Wesson Holding Corp. and Sturm Ruger & Co. rose 6.9 percent and 8.5 percent, respectively, following the massacre at an Orlando, Florida, nightclub Sunday that left 49 people dead. Shares of gun manufacturers typically increase after a mass shooting on speculation that tougher gun-control measures may be enacted, spurring sales before any new measures take effect.
Symantec Corp. added 5.3 percent, the most in 14 months, as it plans to purchase Blue Coat Systems Inc. for about $4.65 billion in cash, a deal that will add to its cyberdefense technology and fill a high-turnover chief executive officer position.
— With assistance by Sofia Horta e Costa
Before it's here, it's on the Bloomberg Terminal.
LEARN MORE