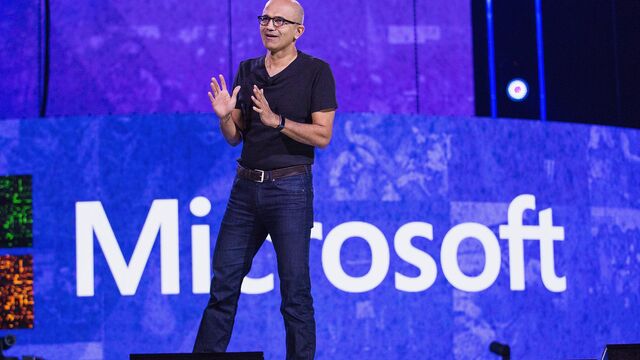 Nobody takes a five-minute break to check their Microsoft. Despite its pioneering role in the PC revolution, Microsoft doesn't command the daily -- even hourly -- attention that computer users pay to Facebook, Twitter and other social networks. That may change. With its $26.2 billion acquisition of LinkedIn, Microsoft seeks to crash the online networking social scene. After all, LinkedIn is often called "Facebook for professionals," despite Facebook's own best efforts to be just that.
1. What's happening?

Microsoft is paying $26.2 billion for the professional social network LinkedIn, one of the largest technology-industry deals ever. Microsoft says LinkedIn will retain its brand, culture, independence and leader, Jeff Weiner.
2. What is LinkedIn, exactly?
It's a website version of the after-work happy hour, where people make and maintain social connections that may lead to business or job opportunities. Launched in 2003, it claims more than 433 million members in 200 countries and territories. Users can recommend each other's work, earn introductions through people they already know and search for jobs. Building a profile and connecting to friends and colleagues is free. LinkedIn also offers premium accounts for job seekers, recruiters and salespeople.
3. What's in it for Microsoft?
Chief Executive Officer Satya Nadella is reshaping the company away from its traditional focus on consumer software toward services delivered over the Internet. Nadella said LinkedIn -- with its 105.5 million unique monthly visitors -- will become Microsoft Office's "social fabric," connecting with Windows, Outlook, Excel, Skype and other Microsoft products so that users can work and network at the same time. 
4. What's in it for LinkedIn?
LinkedIn still bears the scars from Feb. 5, when it predicted a year of slower revenue growth and its stock fell as much as 43 percent, costing the company its tech-darling status among analysts. Microsoft's offer -- $196 per share, a 49.5 percent premium to LinkedIn's closing price Friday -- is a nod to LinkedIn's former powerhouse status. And LinkedIn gets a boost in its efforts to get people to return to its site and pay for services.
5. What do analysts say?
Credit Suisse sees the potential for "strategic synergies" between the two companies. UBS says the deal "makes strategic sense" but wonders whether there will be "a culture clash" between Microsoft's "more grown-up culture" and the younger LinkedIn. BMO Capital Markets, citing the "expensive" price tag, suggests Microsoft could have done better for $26 billion.
The Reference Shelf
A chart of exchange-traded funds that may benefit from holding LinkedIn shares.
A Bloomberg Gadfly column on how fear may be what's driving LinkedIn.
A Bloomberg story on how Microsoft Office might help LinkedIn, and vice versa.
Before it's here, it's on the Bloomberg Terminal.
LEARN MORE