China's Stocks Sink Most Since February on Eve of MSCI Decision
Bloomberg News
Fixed asset investment missed all estimates for January-May

MSCI to announce whether to include China stocks this week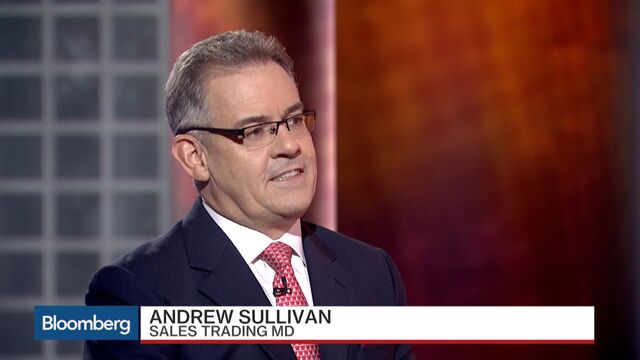 China's stocks tumbled the most in three months as concern grew about the nation's economic outlook and investors awaited MSCI Inc.'s decision on whether to include mainland shares in its global indexes.
The Shanghai Composite Index dropped 3.2 percent as mainland markets traded for the first time since Wednesday. The ChiNext index of smaller companies sank 6 percent to its lowest level in almost a month, as Leshi Internet Information & Technology Corp. plunged by the 10 percent daily limit. China's fixed-asset investment in the first five months of 2016 trailed all 38 economists' forecasts, reports showed Monday, while yuan approached a five-year low.
Monday's rout broke the calm that had prevailed in China's equity market in the past month, with a gauge of 100-day volatility last week falling to the lowest level since January 2015, and comes almost exactly a year after the Shanghai gauge peaked. While economic activity remains subdued, there are few signs the government will add to stimulus as officials try to rein in the growing debt burden and stop capital outflows. Investors are undecided whether the nation's authorities have done enough to enable MSCI to add yuan-denominated shares, according to KGI Securities Co.

"The May economic data aren't looking too good but the market is speculating that the government isn't likely to cut interest rates, given the recent pressure for the yuan's depreciation," said Ken Chen, an analyst at KGI Securities in Shanghai. "Investors are also selling shares ahead of the MSCI decision to take some profits as the decision is still an uncertainty."
The Shanghai Composite fell 94.09 to 2,833.07, the biggest loss since Feb. 25, with about 25 stocks declining for each that advanced. PetroChina Co., China Life Insurance Co. and Bank of China Ltd. were the biggest drags on the gauge.
The measure has tumbled 20 percent this year, the world's worst performer after Italy's benchmark gauge. The gauge closed at a seven-year high on June 12, 2015, before embarking on a precipitous decline that would erase $5 trillion. MSCI's decision a year ago not to add mainland equities to its benchmark gauges was seen as one trigger for the turmoil that ensued.
Economic Data
Fixed-asset investment in China increased 9.6 percent in the January-to-May period, the slowest pace since 2000, National Bureau of Statistics data showed Monday. Industrial production for May rose 6 percent from a year earlier, while retail sales climbed 10 percent.
The Hang Seng China Enterprises Index slumped 2.4 percent, extending its two-day drop to 4.5 percent, the steepest in four months. The Hong Kong gauge had climbed nine days in a row through Wednesday to gain 5.9 percent amid bets MSCI would add Chinese shares to global gauges and a start date for an exchange link with Shenzhen would be announced. The Hang Seng Index slid 2.5 percent.
The selloff wasn't just confined to China and Hong Kong, with Asian equities poised for the biggest decline in two months on growing anxiety the U.K. will vote to leave the European Union.

The yuan slid 0.4 percent, its steepest loss in two months. A gauge of the greenback's strength climbed 1.1 percent when mainland markets were closed for holidays.
"Any sensible investors would want to sell as both internal and external risks are building," said Ronald Wan, chief executive at Partners Capital International Ltd. in Hong Kong. "China's economic data is not improving, while Brexit risk is escalating."
— With assistance by Shidong Zhang
Before it's here, it's on the Bloomberg Terminal.
LEARN MORE