Five Things You Need to Know to Start Your Day
Get caught up on what's moving markets.
by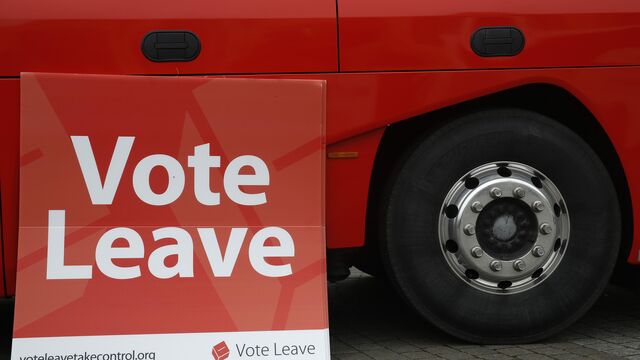 Want to receive this post in your inbox every morning? Sign up here
More record low sovereign bond yields, European bank woes, and Obama endorses Clinton. Here are some of the things people in markets are talking about today.
Record low sovereign yields
Bonds around the world continue to rally. Japanese and Swiss securities are pushing to new record low yields, this time in negative territory, while 10-year bund yields are also setting records a gnat's whisker above zero. Former bond king Bill Gross has warned that the push into negative rates is a "supernova that will explode someday," while his previous employer, Pacific Investment Management Co., is adding to the Treasury holdings in its Total Return Fund.
Markets are slumping
There is red across the board today. The MSCI Asia Pacific Index sank 1 percent overnight, with Japan's Topix index dropping 0.5 percent. In Europe, the Stoxx 600 Index fell for the third day in a row and was 2 percent lower at 6:02 a.m. ET. Financial stocks are being hit the hardest, followed by utilities and telecoms.  S&P 500 futures were 0.6 percent lower. 
European bank woes
The seemingly never-ending problems at European banks continue not to end. Deutsche Bank AG is currently under investigation by the U.S. Securities and Exchange Commission for the bank's post-crisis mortgage-trading business. People familiar with the matter say the SEC's inquiries are being aided by a whistle-blower who alleges the bank inflated the value of mortgage bonds on its books to mask losses around 2013. Italian lender UniCredit SpA's board meets today to discuss finding a successor to outgoing Chief Executive Officer Federico Ghizzoni, a search that may take weeks as shareholder disagreements on the way forward for the bank continue. The head of investment banking at Norway's biggest lender, DNB ASA, has warned that large European banks are losing the investment banking race to U.S. competitors. 
Pound volatility close to 2009 levels
Expectations for price swings in the British pound climbed to a seven year high ahead of the Brexit vote on June 23. Estimates of the scale of fallout from a vote to leave still vary, with a study by risk-modeling firm Axioma Inc. suggesting European stocks could fall by 24 percent in the aftermath. The majority of forecasters see a downturn in the U.K. economy, in the event of Brexit, but do not see a recession. 
Obama endorses Clinton
President Barack Obama formally endorsed Hillary Clinton to succeed him while Vermont Senator Bernie Sanders, who remains in the race for the Democratic nomination, said he would do everything in his power to defeat Donald Trump. Democratic Senator Elizabeth Warren also endorsed Clinton saying she is "ready to get into this fight." Ex-GE CEO Jack Welch, who is backing Donald Trump, says the Republican nominee risks losing the election if he continues to focus on issues such as the ethnic background of the a judge handling a case against one of Trump's companies.
What we've been reading 
This is what's caught our eye over the last 24 hours.
Before it's here, it's on the Bloomberg Terminal.
LEARN MORE