business
Brexit Poll Sees 10-Point 'Leave' Lead Two Weeks Before Vote
By
Biggest lead for anti-EU camp in ORB surveys for Independent

Cameron earlier urged public to 'forget about the polls'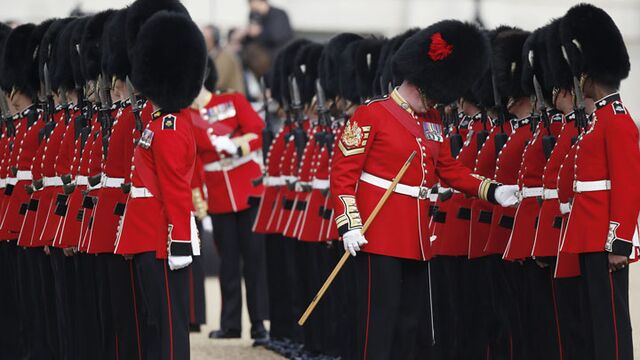 The campaign for Britain to leave the European Union took a 10 percentage-point lead in a poll published late Friday, less than two weeks before the country votes in a referendum.
The survey of 2,000 people by ORB for the Independent newspaper found 55 percent in favor of a so-called Brexit, up 4 points since a previous poll in April, with 45 percent for "Remain," down 4 points. It's the biggest "Leave" lead recorded by ORB in polls for the newspaper.
The pound slumped after the poll as doubt creeps into some investors minds that Prime Minister David Cameron will be able to pull off the biggest political gamble in recent British history. While pollsters have cautioned against over-interpreting their findings and another survey this week showed "Remain" in the lead, Cameron himself is showing signs of unease.
"I think we should just forget about the polls. There is going to be a poll in 13 days' time," Cameron said arguing for "Remain" said at an event Friday.
Investor Jitters
Anxiety about a potential British exit from the European Union gripped investors, sending the pound to its lowest level since April, while trader expectations for price swings climbed to a fresh seven-year.
A gauge of one-month volatility, which goes beyond the June 23 referendum to encompass the aftermath of the vote, climbed for a sixth week, indicating traders are girding themselves for more turmoil after the referendum is over. Sterling dropped 1.4 percent to $1.4263 as of 3:39 p.m. New York time, after touching $1.4181, the lowest since April.
Robert Ford, professor of politics at Manchester University said that polls showing an upsurge in support for "Leave" may actually end up helping the "Remain" campaign. During Scotland's 2014 referendum for independence, a YouGov poll 11 days before the vote put the pro-independence campaign ahead, prompting voters from the other side to show up en masse on referendum day.
"Here's a heretical thought," he said. "A few strong polls for 'Leave' may help 'Remain' on polling day, by making the prospect of Brexit real for voters. That's arguably what happened in Scotland."
The U.K. received 433,695 voter applications after the government extended the registration deadline for the referendum. The number topped 1.5 million in the seven days before the new deadline of midnight on Thursday, Cameron's spokeswoman, Helen Bower, told reporters Friday.
Before it's here, it's on the Bloomberg Terminal.
LEARN MORE