Abe Aide Urges More BOJ Stimulus Soonest; Not With Key Rate
by and
Nakahara says bond buying should rise 20 trillion yen a year

BOJ should 'sound a signal gun' with more stimulus, he says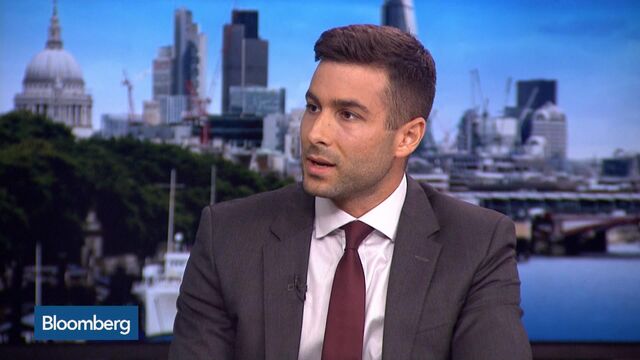 An influential adviser to Prime Minister Shinzo Abe said the Bank of Japan should bolster monetary stimulus as soon as next week, but stick to its main tool of government-bond purchases for now rather than opt for a more-negative benchmark interest rates.
"It's better for the BOJ to act as soon as possible," said Nobuyuki Nakahara, an intellectual father of the BOJ's first stab at quantitative easing in 2001, when he was on the bank's board. He said action now would dovetail well with fiscal policy, in the wake of Abe's decision to delay a 2017 sales-tax rise that would have put a drag on the economy. "The BOJ should sound a signal gun by adding more stimulus."
Nakahara said in an interview Friday that the BOJ should expand its bond-buying target by 20 trillion yen ($187 billion), bringing it to 100 trillion yen a year. That's because the purchases have been the main pillar for monetary easing under Governor Haruhiko Kuroda, he said. Policy makers should avoid cutting the negative benchmark rate for now, as the central bank is still examining the impact of that tool, he said.
Divided Calls
The BOJ is next scheduled to meet June 15-16. While some economists forecast that Kuroda and his colleagues will expand the record asset-buying program at the meeting, most anticipate the bank will hold off until July for stepping up action.
Nakahara's view has evolved since the run-up to the last BOJ meeting, at the end of April. He said at that time that the central bank was doing what it could, and that "there is a limit to how much a nation can do with its own policy." He recommended against adding stimulus, a call that was borne out when the BOJ surprised many investors by taking no action.
Abe delayed the 2017 tax hike out of concern at the damage to domestic demand. Japan fell into a recession when the levy was last raised in 2014 and since then the economy has moved between slight growth and contraction.
"We have a clear path free from any fiscal drag" for more than three years because of the tax delay, said Nakahara, who was a friend of Abe's father and is among a close circle of economic advisers to the prime minister. "To make the most of this chance, we should start again with the first arrow" of Abenomics, or aggressive monetary policy, he said.
Before it's here, it's on the Bloomberg Terminal.
LEARN MORE